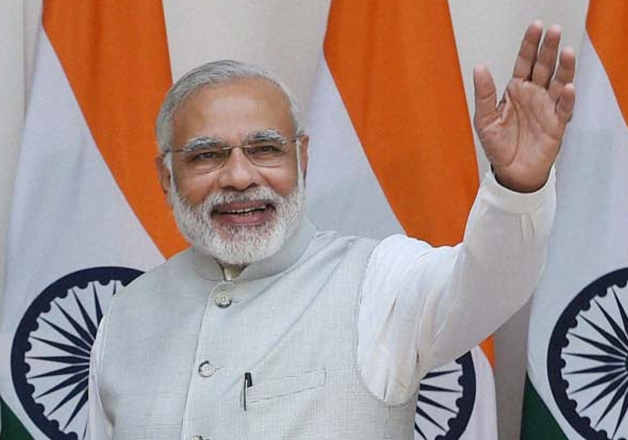 Narendra Modi, born on 17 September, 1950 to a family of grocers in Vadnagar, Mehsana district, is the 15th Prime Minister of India. Modi is both an 'enigma' and an 'open book' for his supporters as well as his detractors.
Nobody can explain what exactly makes him so popular among hoi-polloi.  At the same time, he is widely known as a person who wears his heart on his sleeves.
Even his opponents admire him for his bold and fearless stand on sensitive issues that can dent his carefully crafted image of a no-nonsense man.
No other Chief Minister in India evokes as much hatred as Narendra Modi but at the same time no other Chief Minister commands as much respect as Narendra Modi.
The hatred for Modi is community specific but he is admired across communities and his popularity transcends  all barriers of caste, community and religion.
On his 66th birthday, let's have a look at some of the little known facts relating to Narendra Modi who is positioning himself as a serious contender for Indian polity's most sought after 'hot seat' in  2014 general elections:
1. The biggest mystery of Narendra Modi's life was his relationship status. The world knew him as a 'bachelor' till the time he declared himself as married in his election affidavit .
A magazine published a story in 2009 that claimed Jashodaben to be Modi's wife. The fact that Modi never contested the facts of the story gave credence to the content of the article. Modi's wife is a retired school teacher and  lives in Rajosana village of Banaskantha district. She is said to got married with Modi when she was 18. She had studied up to class VIII only and that is supposed to have spoiled their relationship.
It is said that Jashodaben does not like to be photographed as she believes she is not good looking. Not only this, she is conscious of Modi's high position and does not want to create any embarrassment to Modi although she is hopeful that someday Modi will come to her and publicly accept her as his wife. In 2014 elections the media covered when she went out and cast her vote.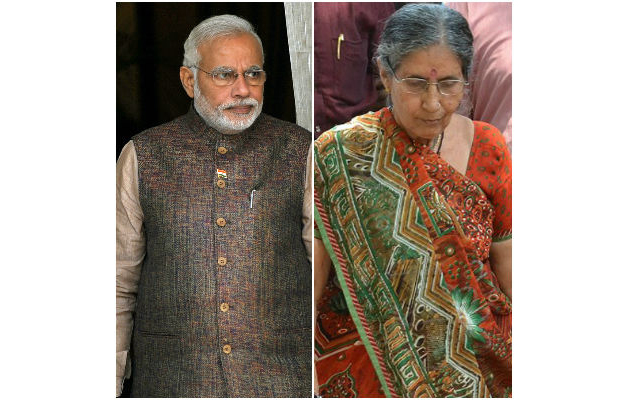 According to another popular story about Modi's marriage, he got married during his childhood. It was a child marriage and Modi never met his wife again as the 'second marriage (Gauna)' never happened because Modi got attracted to RSS by that time and decided to remain bachelor for the rest of his life. It is said that his wife also took the vow of remaining single for the rest of her life.
2. Narendra Modi is a patriot since childhood. During Indo-Pak war of 1965, Modi, as a 15 year old boy, volunteered to serve the soldiers in transit at the railway stations. Similarly, in 1967 at an age of 17 years, he served the flood affected people of Gujarat.
3. Modi was born in an OBC family of grocers in Vadnagar of Gujarat. Modi wanted to become a sanyasi when he was a child. In fact, he was always fascinated with Sadhus, different forms of worship and meditation. He ran away from home after completing his school education. He visited many places including Ramkrishna Ashram of Belur in West Bengal. Finally, he reached Himalayas and wandered aimlessly and stayed with unknown but yogic Sadhus for months.
After two years of wandering in Himalayas without money and with two pairs of clothes, he suddenly decided to give up 'Sanyas' life and returned home.
4. After returning from Himalayas, Modi ran a tea stall with his brother at the State Transport Office in Ahmedabad. Modi sold tea for many years. That was the time when Modi learnt what hardship really meant. It made him more determined and resolute in his approach towards life.
5. Narendra Modi is very particular about his appearance in public. He prefers trimmed beard and hair. As for his clothes, his favourite cloth store used to be Jade Blue of Ahmedabad. He ensures that he looks elegant whenever he moves out.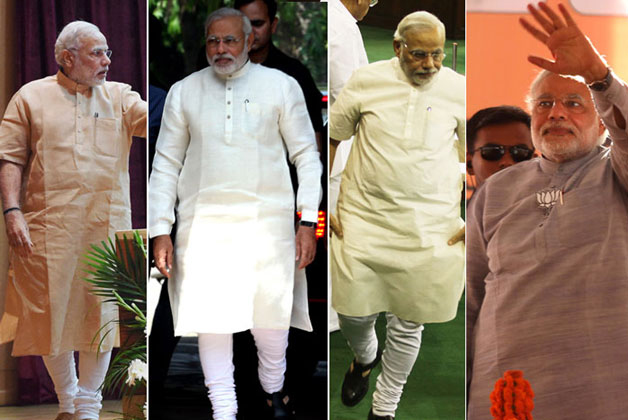 6. Narendra Modi has done a three-month course in US on public relations and image management. This could be one reason why he has succeeded in positioning himself as one of the most affable and sought after politicians in India.
7. Narendra Modi adores his mother and never forgets to take her blessings whenever he undertakes any new initiative- political or otherwise. Even today he went to meet his mother after it became clear that Modi is going to be the next Prime Minister. In fact, she is his only closest relation. He has got all traditional virtues of an Indian man. He  is a teetotaler. He doesn't drink, doesn't smoke. He is a complete vegetarian. In nut-shell, he is miles away from even minor vices.
8. Women all over India and cutting over age bracket adore Modi. In his home state, he is seen as a sex symbol among women. A close look at his public meetings makes it abundantly clear that women outnumber men among attendees. Analysts say this is mainly because of his emperor like image exuding absolute power and authority.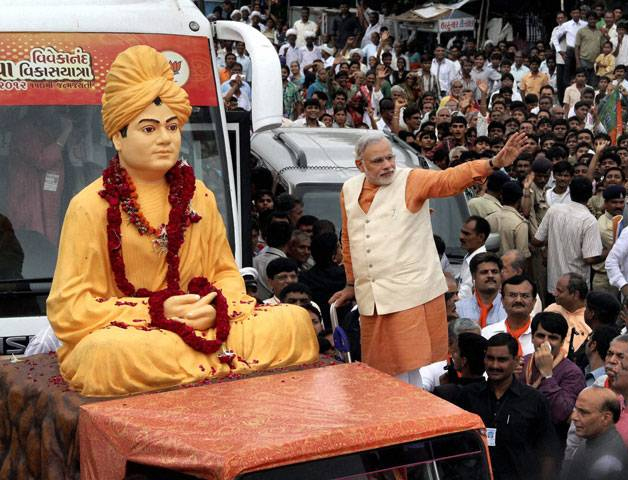 9. Modi is a prolific writer and poet.He writes in Gujarati language and his favourite topics include life and teachings of Hindutva icons. Narendra Modi is a big fan of Swami Vivekananda. His most recent election campaign was christened as 'Vivekanand Yuva Vikas Yatra'.
10. Narendra Modi sleeps only three hours. He is a workaholic. As CM of Gujarat, he reports to his office around 7 in the morning and works as late as 10 or even late in the night.