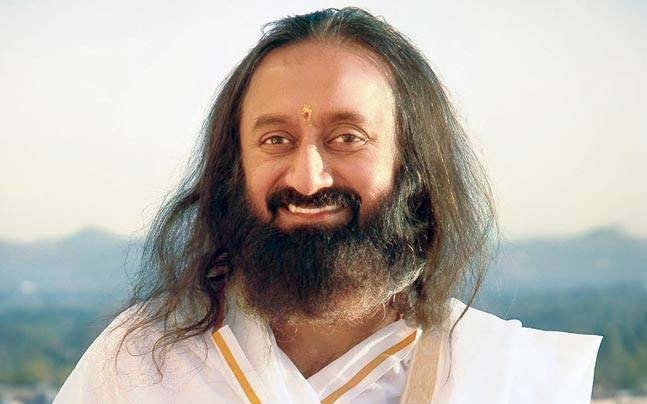 The Shiv Sena today slammed spiritual guru Sri Sri Ravi Shankar for his remarks on the Ayodhya dispute through a stinging column in its magazine Saamana. 
Accusing Sri Sri Ravi Shankar of interfering with the Ram Mandir-Babri Masjid process, Saamana article said that the spiritual guru has issued a license of chaos and violence by comparing India to Syria. 
"Saying that peaceful and tolerant India can become Syria is a sign of lack of control. It is important to find out which agency this guru is associated with," the article said.
The Art of Living guru had stirred the hornet's nest on Monday by saying that "if the court rules against a temple, there will be bloodshed." "Do you think the Hindu majority will allow it? They will garner resentment towards the Muslim community," Ravi Shankar told India TV. 
Also read | Only Ram temple should be constructed at disputed site in Ayodhya, says Sri Sri Ravi Shankar
In an interview to another news channel, Ravi Shankar said that India will become Syria if Ram Mandir is not built on disputed land.
Taking exception to the statement, Shiv Sena questioned 'the art of living' preached by the guru. 
"The guru from Art of Living is using the issue of Ram Mandir to stay in news. Killing humans or threatening to do so - what kind of 'art of living' is this? 
"India can never be Syria, he should know that. This guru should take his private jet to Iraq and Syria to spread the message of peace through his Art of Living," Shiv Sena said in the article. 
The article alleged that the Ravi Shankar has created a possibility of chaos in future by making such statements. "In Ayodhya matter, gurumaharaj has issued a threat, he has tried to create panic by predicting the future. He has given license to chaos by attaching ISIS to Ram Mandir issue. This must be investigated, such statements do not suit a spiritual guide," it said. 
"We don't need him (Ravi Shankar) to tell us that Ram Mandir dispute cannot be solved in a courtroom. Gurumaharaj must not interfere in the matter, especially he was nowhere to be seen in the massive and bloody struggle for the temple," Shiv Sena article said.
Spiritual leader Ravi Shankar's recent remarks on Ayodhya were also criticised by All India Majlis-e-Ittehad-ul Muslimeen (AIMIM) chief Asaduddin Owaisi. 
Owaisi slammed Rav Shankar's comments, saying "I would say that he has committed contempt of the Supreme Court by whatever he has said." Owaisi also said that the apex court should not hear the matter till the next general elections.
He alleged that Ravi Shankar's comments showed that he (Ravi Shankar) was not a man of peace and does not believe in the Constitution.
Watch video: Only solution of Ayodhya dispute is to shift mosque to a nearby place, says Sri Sri Ravi Shankar