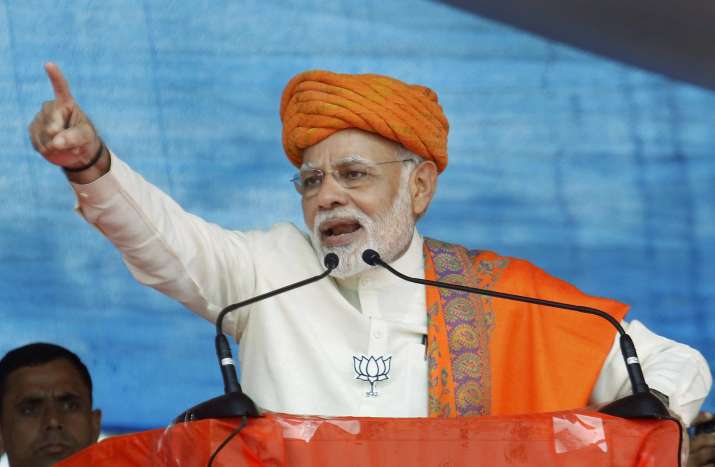 Lauding Sunni Waqf Board for disassociating itself from the stand taken by senior lawyer and Congress leader Kapil Sibal on Ayodhya dispute in Supreme Court, Prime Minister Narendra Modi today said that the board must be congratulated for its brave stand on the matter.
"The Sunni Waqf Board must be congratulated for their brave stand on the matter and disassociating themselves from the statement of Kapil Sibal ji," PM Modi  said while addressing a public gathering in Gujarat.
Haji Mehboob from the Sunni Waqf Board, the petitioner in the case, had earlier said that  the board has nothing to do with Sibal's statement even though he is representing them in the matter.
"We have got nothing to do with his statement as we are not connected to any political party or do politics. Every Hindu and Muslim of the country wants a solution to the issue soon," Haji said.
"Yes Kapil Sibal is our lawyer but he is also related to a political party, his statement in SC yesterday was wrong, we want a solution to the issue at the earliest," he added.
On Tuesday, Kapil Sibal had requested the Supreme Court to adjourn the hearing in Ayodhya dispute till July 2019. However, the apex court turned down his plea and fixed February 8, 2018 as the next date of hearing in the matter.