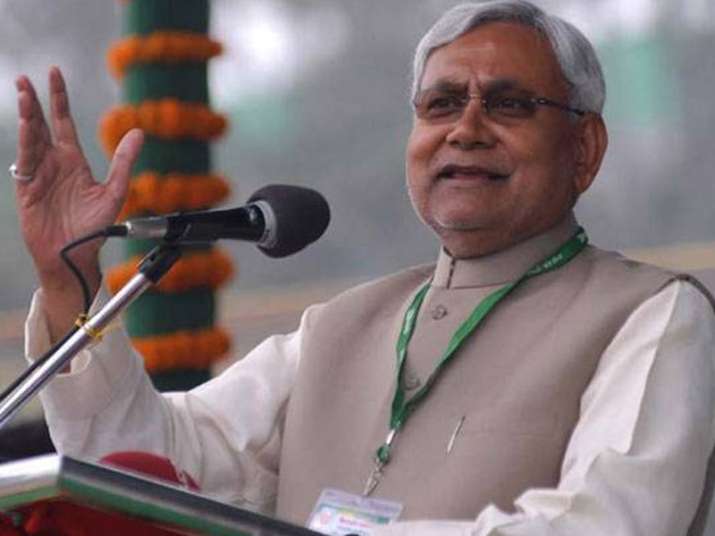 In an apparent bid at dissuading growing concerns within the Rashtriya Janata Dal in Bihar over Nitish Kumar's growing proximity to the Bharatiya Janata Party, Bihar Chief Minister today raked up the intolerance issue again and targeted the Centre over growing tensions in the society.
Speaking at an event in the state capital, Kumar said that there is an urgent need to overcome this menace as he called for restoring faith and respect for each other through Gandhian ideology.
"We can experience the rising tensions, intolerance in society… We need to overcome from this menace," he said, in a veiled attack at the Centre.
This is not the first time Nitish has attacked the government on the intolerance issue. He has in the past repeatedly called for unity among opposition parties against those indulging in spreading hate.
However, what makes Nitish's remarks significant this time around is its timing. Nitish stole the march when he became the only opposition party in the country to support the government after its drastic demonetisation decision. 
Nitish has also adopted a softer line against the ruling government at the Centre, much to the dismay of the Lalu Prasad Yadav-led RJD, which is also the major alliance partner and the biggest party in Bihar. When PM Narendra Modi visited Patna for a Sikh congregation, he made it a point to appreciate Nitish's measures on prohibition.
Media reports suggest a growing feeling of uncertainty on Nitish's future plans within his alliance partners. Though Nitish hasn't made any moves to this effect so far, both Lalu and the Congress aren't very pleased. Sources say that Lalu's sons missing from events presided over by the CM is also an indication of RJD's displeasure with him.  
On the other hand, Nitish's move to rake up the intolerance issue comes at a time when the BJP government in Uttar Pradesh is cracking down on illegal slaughterhouses and meat shops across the state. Some say that the government is shutting down slaughterhouses and meat shops to target a specific community. 
Ever since the BJP-led NDA government under the leadership of Narendra Modi stormed to power, opposition parties have targeted the ruling coalition alleging intolerance in the society. Scores of writers and renowned personalities have even returned their awards to protest against the government's alleged dual approach in dealing issues on the basis of religion and caste. 
Meanwhile, Kumar also took the opportunity to mention about his revolutionary measure to ban consumption, production and sale of liquor in the state.
"We can now see peace and harmony everywhere in the state," he said.
Banning liquor was among the one the most talked promises made by Nitish during the assembly polls. After retaining the power in the state, Nitish had imposed a complete ban on consumption, production and sale of liquor in Bihar.