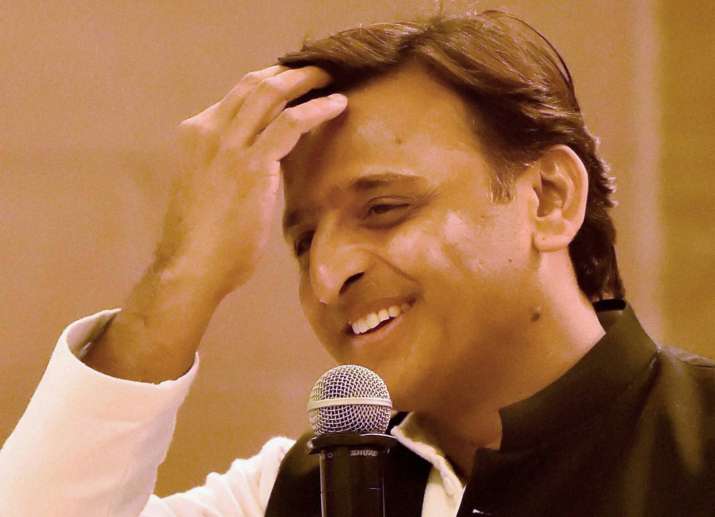 Samajwadi Party on Monday sought to put rest the controversy raised by its supremo Mulayam Singh Yadav's statement that the legislature party will decide on its next chief ministerial candidate and said that Akhilesh Yadav will be SP's CM face in the 2017 Uttar Pradesh Assembly election. 
"There is no confusion in the party...SP will form the next government and Akhilesh Yadav will be the next chief minister of the state," Samajwadi Party national vice-president Kiranmoy Nanda told reporters here. 
When his attention was drawn to the party supremo's statement that SP legislators will elect the next chief ministerial candidate, Nanda stressed that Netaji had only spoken about the "procedure" and blamed the media for misinterpretation of Mulayam's statement on CM candidate.
"When netaji was asked the question, he explained the process through which a chief ministerial candidate is elected," he said. 
Nanda announced that Akhilesh would also lead the party's election campaign and said, "My declaration has the approval of party national president Mulayam Singh Yadav".
Nanda also referred to a statement of the party's state unit chief, Shivpal Singh Yadav, who too aired similar views in Etawah, a day after Mulayam spoke on the subject in Lucknow. 
"Shivpal Singh said in Etawah that the party's face in the state elections is Akhilesh Yadav," he said. Shivpal had said he himself will propose Akhilesh's name. 
When his attention was drawn to a letter of Rajya Sabha member Ramgopal Yadav where he wrote that Akhilesh should be the party's face in the coming election, Nanda said it was written in "personal capacity" and so, "we need not talk about it". 
Ramgopal's letter purportedly warned Mulayam that if the Samajwadi Party got fewer than 100 seats in the 403-member Uttar Pradesh Assembly, the party supremo "alone would be held responsible". 
"The morale of party workers is low and it may leave an adverse impact on the party's fortunes in the election," he said in the letter.
The SP has witnessed infighting for the last one month, triggered by Akhilesh sacking some ministers considered close to Mulayam. The chief minister had followed it up by stripping his uncle Shivpal of key ministerial portfolios.