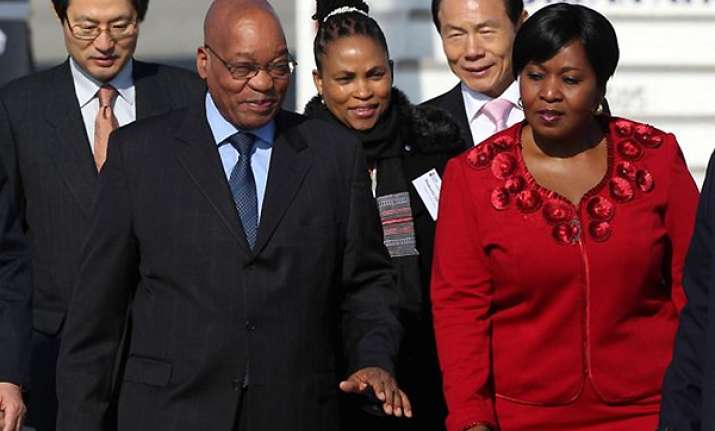 Johannesburg, Apr 15: South African President Jacob Zuma will marry his fourth wife next weekend, his spokesman confirmed on Sunday.
Mr. Zuma will tie the knot at his family homestead in Nkandla in KwaZulu-Natal province, said presidential spokesman Mac Maharaj.
"I can confirm that President Zuma will formalise his relationship with his fiancée, Ms. Bongi Ngema, in a private traditional ceremony at Nkandla this weekend," Mr. Maharaj told AFP.
Mr. Zuma, a known polygamist, will be married the sixth time. He divorced Nkosazana Dlamini-Zuma, South Africa's candidate for the African Union top post, in 1998.
Another wife, Kate, committed suicide in 2000.
"The president currently has three wives. This will be his fourth wife," said Mr. Maharaj.
The President, who turned 70 last Thursday, is believed to have fathered around 20 children.