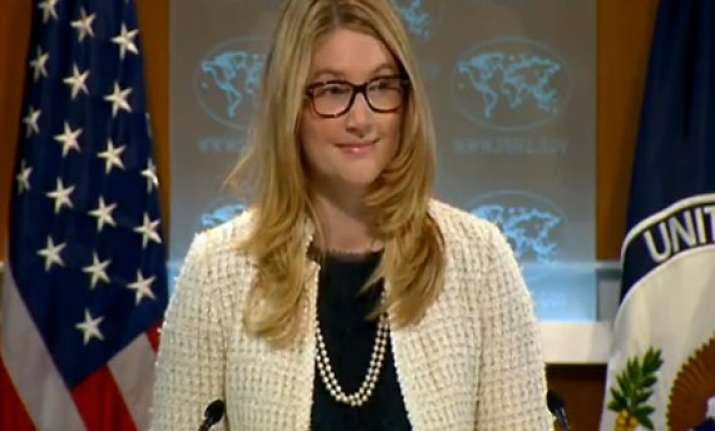 Washington: Suggesting that it was past the "difficult" Khobragade affair, the US has reiterated that it will work with whoever is chosen by the Indian people in the next month's election to lead the new government.
"Obviously, we are paying attention to what's happening in India," State Department spokesperson Marie Harf told reporters Friday when asked if it was following India's upcoming parliamentary elections.
"As we've said, it is for the people of India to decide their future," she said. "We will work with whoever the people of India think should be their next leadership."
Asked if US ambassador to India Nancy Powell had met any other Indian political leader besides Bharatiya Janata Party's prime ministerial candidate Narendra Modi before the elections, Harf could not name any.
"I wasn't aware that she had met," said said. "Let me check and see if there's any other meetings to read out for you", but "As we've said", it was part of "a broad range of contacts leading up to the elections".
As for the "drama" over the December arrest and strip search of Indian diplomat Devyani Khobragade leading to a major diplomatic row between the two countries, Harf said: "Well, in our minds, the drama that I think people have been trying to keep alive is, quite frankly, past us."
The sixth round of US-India-East Asia Consultations to talk "about a wide range of issues, including maritime security, expanding regional trade opportunities, increasing cooperation in multilateral fora" was held at the State Department Friday, she noted.
"So again, we are working with the Indian Government bilaterally in a very businesslike, very close, consultative manner on a wide range of issues," Harf said.
"So we've, quite frankly, moved the relationship past this incident."