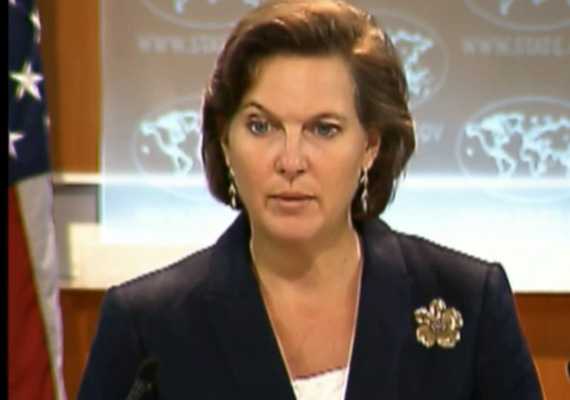 Washington, Feb 15: The United States on Tuesday said that it would wait for the results of the investigations into the bombing on an Israeli diplomatic vehicle in New Delhi before determining any possible Iranian role in it. 

"We are not going to prejudge this. We're going to await the investigation. However, we do note that it comes in the context of a whole series of these kinds of things," State Department spokesman Victoria Nuland told reporters. 

Nuland was responding to questions on the Israeli allegations that Iran was behind the attacks on its diplomats in New Delhi, India, and Georgia.

A motorcycle-borne assailant had stuck a bomb on the car in which the Israeli embassy employee was travelling that exploded injuring her and others in New Delhi yesterday. 

"What I would say is that with regard to this bombing, the incidents in Delhi, incidents in Georgia, while we will await the results of the investigations, these events do come on the heels of other disrupted attacks targeted at Israel and Western interests, including an Iranian-sponsored attack in Baku, Azerbaijan, and a Hezbollah-linked attack in Bangkok, Thailand, before this," she said.

The US, she said, has offered its assistance to India.  "I don't know where we are in terms of the Indian government taking advantage of that, but we have offered to be of assistance if that will be helpful," she said.