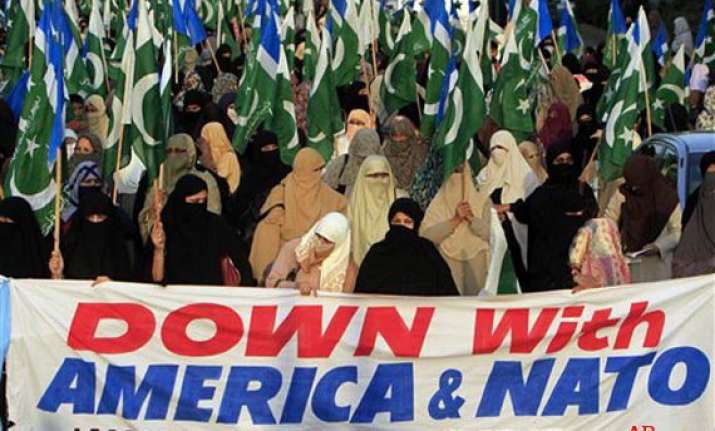 Washington, Dec 23 : Despite admitting its mistake and expressing "regret" repreatedly, the US today refused to meet the key Pakistani demand of an apology for the cross border NATO strike that killed 24 Pakistani soldiers. 
Releasing the report of its investigation, the Pentagon said its forces acted in self-defence but conceded there were mistakes and said it deeply regrets the loss of life. 

"I think 'we regret' speaks to a sense of sympathy with the Pakistani people—I mean, in this case, but more broadly with the people affected by any incident or tragedy; and, speaks to the fact that we're accepting responsibility for any of our actions that may have contributed to it," State Department spokesman Mark Toner told reporters.

"I don't know—an apology... you can figure that out for your own. I can only say what we are trying to express with this investigation," Toner said when reporters repeatedly asked why the US was not using the term apology, which has been a major demand of Pakistan.

After Toner repeatedly refused to entertain questions related to apology, a frustrated State Department reporter said: "It's pretty clear from this entire conversation that you're under orders not to use the words 'sorry' or 'apologise' even though you just did use the word 'apologise'. 
It's pretty clear that there's been an edict down that no US official is supposed to say 'we apologise' or 'we are sorry' for this incident".

The US, Toner said, conducted this investigation in a very transparent manner.

"We found culpability on both sides of miscommunications, errors... a lack of trust that led to this incident.
We have expressed our deepest regret, but we've also accepted responsibility for the mistakes that were ours," Toner said.