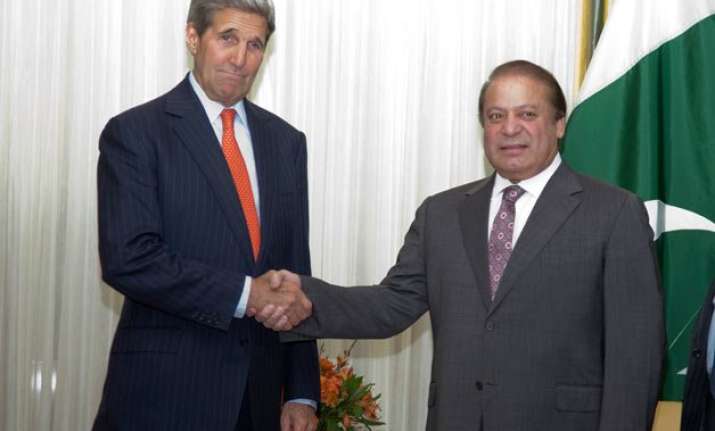 New Delhi: The Obama administration has refused to acknowledge Pakistan's dossiers about alleged Indian interference in Balochistan and other parts of the country.
The 3 dossiers were submitted by the Pakistani side during Secretary of State John Kerry and Prime Minister Nawaz Sharif meeting.
Reports say that neither Kerry nor his aides acknowledged the dossier or the charges instead asked Pakistan to put in additional efforts to target all terrorists in its territory.
When State Department spokesman John Kirby was asked about the development from the Pakistani side, he said, "I am not aware that we have."
Kerry also did not mention of the dossiers in a brief tweet about his meeting with Sharif during which he said they discussed security, regional, global issues.
Pakistan on Wednesday said it handed over to the US three dossiers, which it claims to contain evidence about India's role in subversive activities in that country, nearly a month after it gave such an alleged document to the UN which paid no heed to it.
The dossiers were handed over to the US side by Pakistan's National Security Advisor Sartaj Aziz, a statement issued by the Pakistan government here.
Pakistan had earlier said that it had handed over such a dossier to the UN. However, the world body has paid no heed to the allegation.
India has been rubbishing Pakistan's allegation, maintaining that it has no role in the unrest in Balochistan, Karachi or FATA.