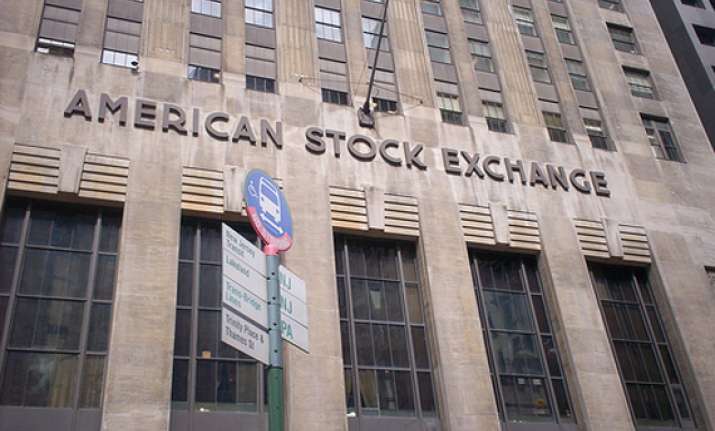 New York, Jun 18:
U.S. stock futures slipped Monday, with markets still focused on Europe, where an election in Greece created only a brief boost in optimism over the continent's ability to withstand tenacious debt problems.
Dow Jones industrial average futures fell 65 points to 12,645. Standard & Poor's 500 futures gave up 6.5 points to 1,331 and Nasdaq futures fell 6.5 points to 2,557.50.
Central banks stood down Monday after the Greeks elected conservative leader Antonis Samaras, which reduces the odds that the country will leave the 17-country European Union.
The broader scope of the financial burden facing Europe soon overshadowed whatever breathing room the election in Greece had offered.
On Monday, the cost at which Spain can borrow money reached levels seen only in Greece, Portugal and Ireland, the three European nations that have required massive bailouts.
The interest rate on Spain's 10-year bonds, an indicator of confidence in a nation's ability to pay off loans, hit 7.08 percent, a new high for the country since it joined the euro. Stocks fell 1.9 percent in Madrid, though markets were mixed across Europe.
Energy commodities, which can signal expectations of growth ahead, fell. Benchmark crude for July delivery slid $1 to $83.03 per barrel in electronic trading on the New York Mercantile Exchange.
In the U.S., Microsoft Corp. was expected to make a "major" announcement after the market closes.
Shares of Barnes & Noble Inc. spiked nearly 8 percent before the market opened on the anticipation that Microsoft will announce a strategic partnership with the bookseller.