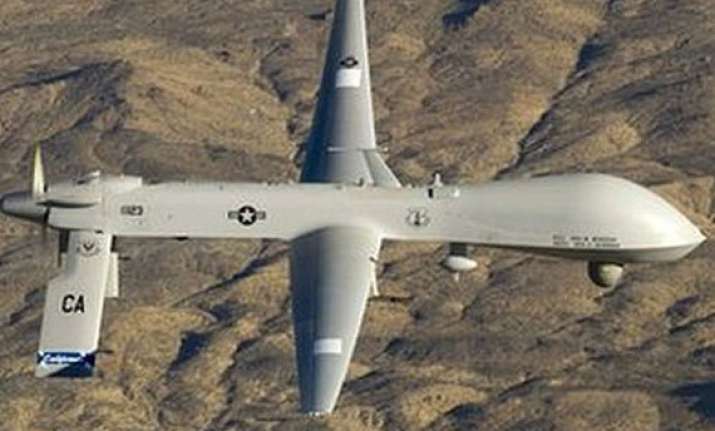 Peshawar: At least eight militants were killed today when a US drone fired four missiles on a Taliban compound in Pakistan's volatile North Waziristan tribal region, the second such incident in the area in 24 hours.  
The drone targeted a house and a car early in the morning, security sources said.
"At least 8 people were killed in a drone strike near Pak-Afghan border in Datta Khel area of North Waziristan," the sources were quoted by The Nation newspaper as saying.  
It was the second drone strike in 24 hours. Another strike on late Sunday killed at least five people.  It is the fourth drone strike to hit the tribal area after the army launched an operation against militants in the area in June.