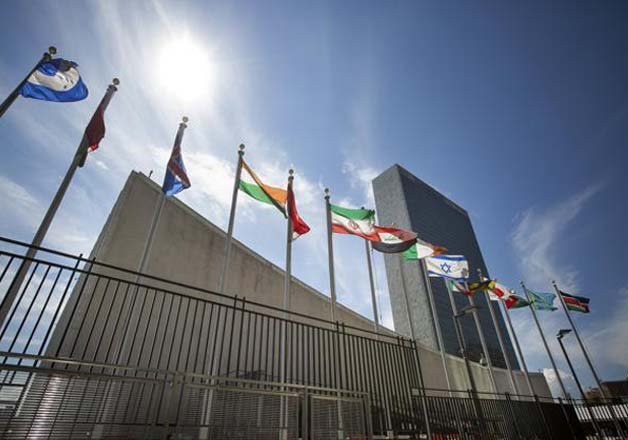 United Nations: Asserting that efficiency of the Security Council does not depend on "numbers", India has said the UN top body's expansion should be based on "contemporary realities" and the need for ensuring due place to under-represented and unrepresented regions.  
"I fail to understand that if since 1945 the total population of the UN's membership has increased more than 3 times, the number of countries members of the UN has increased more than 3 times, yet we are hearing voices saying that increase of the size to less than 3 times what it was in 1945 is too much," India's Permanent Representative to the UN Syed Akbaruddin told a council reforms meeting yesterday.  
He asserted that the UN must recognise that the case for optimal size of the expanded Council needs to be built on "contemporary realities".
Akbaruddin said the expansion should also be based on the need to ensure that the under-represented and unrepresented regions including the developing countries of Africa, Latin America and Caribbean and the vast majority of Asia and Pacific, find their due place in this "long overdue" expansion.
In his statement at the Informal Plenary Meeting of the Intergovernmental Negotiations on the expansion of the 15-member Council, he said the argument that is heard is that the low 20's is compact and efficient while the mid 20's or 27 seats results in undermining the efficiency and effectiveness of the Council.
He asked the meeting that, "Is there a causal link between effectiveness and numbers?".  
"If that is so, can someone demonstrate it to us? Also, if that is so are we to accept that in 1945 we agreed to an inefficient size to represent 2.35 billion 'peoples' and the 51 countries that were UN members then? On the other hand one can well make the case that a Council of 11 members in the phase of the Cold War was infinitely less effective than the larger Council in the immediate aftermath of the Cold War," he said.
"Efficiency is not merely an issue of numbers but stems from a broader set of factors such as credibility, equitability, legitimacy and representativeness," Akbaruddin asserted.
He said he agreed with the statement of St Lucia's Ambassador Menissa Rambally, who is also the Spokesperson of L.69 Group, that 'efficiency' is not an arithmetical or managerial concept, it is a function of optimal and just decisions perceived to be fair and just.  
Akabruddin called for consolidating the text on the basis of convergence reached on various issues so that the member states could all have a better appreciation of where they stand.
"By our account, there is more that unites us than what divides us; there is greater convergence than divergence," he said.