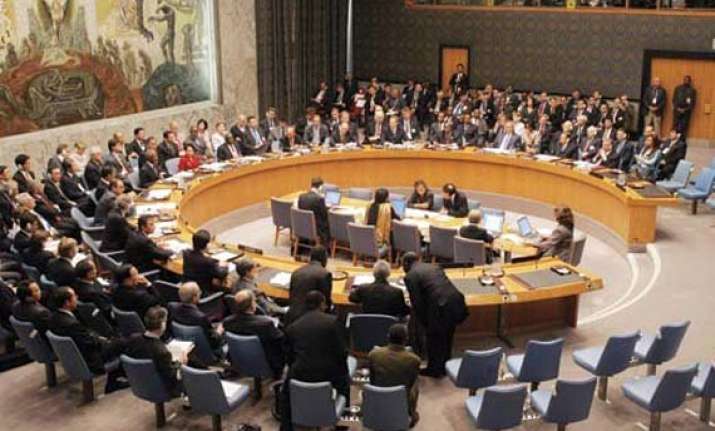 United Nations: The UN Security Council Friday condemned the recent vicious string of attacks in Baghdad and its surrounding provinces, demanding perpetrators be brought to justice.
Those attacks, perpetrated by the terrorist organisation operating under the name "Islamic State(IS), have killed scores of Iraqis, said the 15-nation UN body in a statement issued here Friday night.
The council members "expressed again their deep outrage about all Iraqis as well as nationals of other states who have been killed, kidnapped, raped, or tortured by IS, as well as its recruitment and use of children", Xinhua reported.
"Those who have committed or are otherwise responsible for violations of international humanitarian law or violations or abuses of human rights in Iraq must be held accountable," said the council, stressing that "some of these acts may constitute war crimes and crimes against humanity."
It called upon the government of Iraq and the international community "to work towards ensuring that all perpetrators are brought to justice."
Militants of the IS unleashed a wave of attacks in Iraq Thursday, mainly targeting Shiite areas in and around the capital of Baghdad.
At least 50 people were killed and dozens of others wounded, according to reports.
Among the fatalities were an elected member of parliament from Basrah Province and the police chief of Anbar Province.
The IS has overrun vast areas in western and northern Iraq as well as parts of neighbouring Syria, and has vowed to destabilise and eventually take over Baghdad.