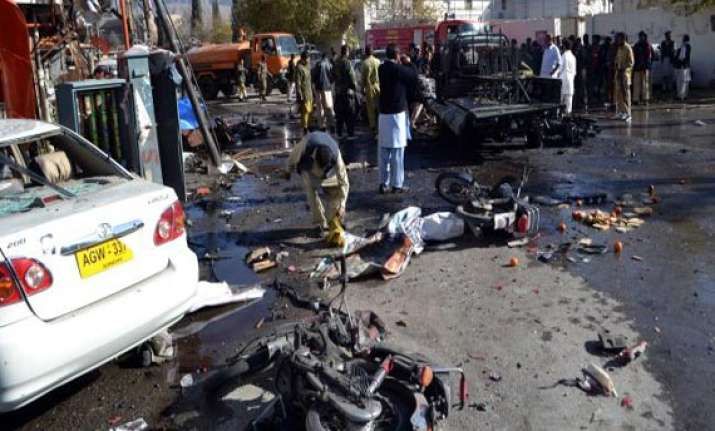 Islamabad : At least three soldiers were killed and eight others injured in a bomb attack in Pakistan Sunday.
Unidentified militants attacked a security forces convoy near the Mirzail check post in Bannu district of the Khyber Pakhtunkhwa province, reported Xinhua.
The bomb destroyed one army truck, killing three soldiers on the spot and injuring eight others.
The injured were shifted to the nearby army medical camp before being taken to a hospital in Bannu city. Majority of them were reportedly in critical condition.
The bomb was planted by the roadside and was detonated with a remote-controlled device.
No group or militant organisation had so far claimed responsibility for the attack.