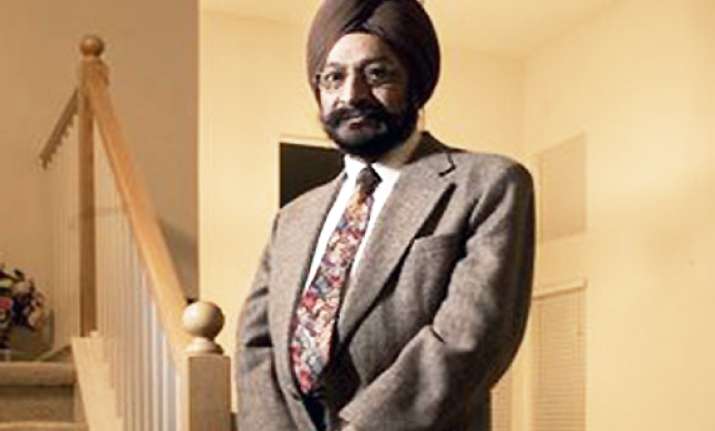 Washington, Oct 28: Six years after he was denied prison guard's job in California as he refused to shave off his beard required by his Sikh religion, an Indian-American has finally been appointed as a correctional officer in the prison and won $ 295,000 in damages.

Trilochan Singh Oberoi, 63, has reached a settlement in this regard with the California Department of Corrections and Rehabilitation (CDCR) as a result of which he would start his duty as a correctional officer from November 1. 

"Oberoi's legal battle exemplifies the challenges many Sikhs face in the US in seeking private and government employment after 9/11, as widespread ignorance, prejudice and hate pose serious challenges to equal opportunity for South Asians, and particularly Sikh Americans, who are often mistaken for Middle Eastern terrorists," said attorney Harmeet K Dhillon, who represented Oberoi.

In 2005, Oberoi applied for a position as a correctional officer with the CDCR, according to a statement issued today. 

Oberoi advanced to the final stage of the application process, which involved being fit-tested with a particular model of tight-fitting respirator mask, and was told that he could not take the test unless he were to shave off his beard. 

Oberoi requested that the CDCR accommodate his religiously mandated beard, but was not granted such an accommodation and was not hired by the CDCR in any capacity. 

After making numerous attempts over the next year to ascertain the status of his accommodation request, in February 2007, he filed an appeal with the California State Personnel Board (SPB) concerning the CDCR's denial of his opportunity to complete the correctional officer application because of his religiously-mandated beard.

After a two-day trial in June 2008, the SPB issued a decision and order in November 2008, finding that the CDCR had discriminated against Oberoi by failing to make any effort to accommodate his religiously-mandated beard, failing to consider any alternatives to a tight-fitting respirator, and failing to demonstrate any resulting undue hardship to the CDCR were it to provide Oberoi a reasonable accommodation. 

But this was not the end of it as the CDCR ignored the court order and refused to hire Oberoi as a peace officer, or in any capacity.

As a result Oberoi was forced to litigate against the CDCR to enforce his civil rights.  On July 31, 2009, Dhillon & Smith filed a complaint in the Sacramento County Superior Court, alleging religious discrimination.

In August 2011, the CDCR finally accepted Oberoi's long-standing offer to engage in settlement communications. It agreed to hire him as Staff Services Manager I in the CDCR's Regulation and Policy Management Branch, effective November 1.  The CDCR also agreed to make payment to Oberoi and his counsel of USD 295,000.

"I am very happy that I will finally get the chance to serve my community in law enforcement by working for the CDCR.  It was a long battle, but ultimately the CDCR recognised that hiring me was the right thing to do," Oberoi said. 

"No American should have to choose between his or her faith and a job - and this is particularly so when the employer is our own state government. We are troubled that it took four years of litigation, and six years of waiting, in order to get Oberoi a job at the CDCR," said Dhillon.