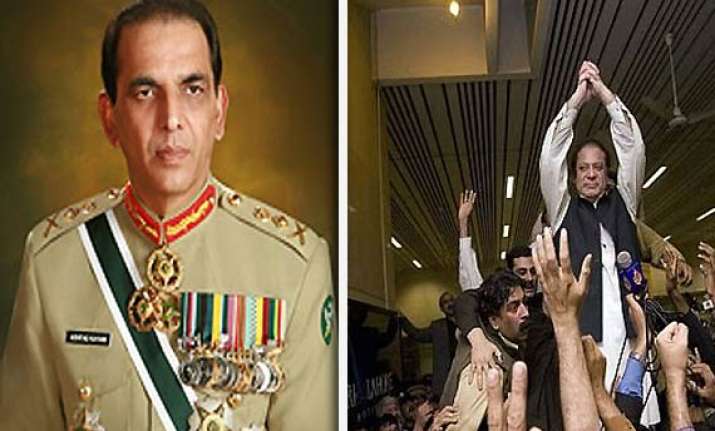 Islamabad, Nov 19: Former premier Nawaz Sharif today said Pakistan Army chief Gen Ashfaq Parvez Kayani should take action to immediately end any meddling in politics by military institutions and intelligence agencies.

Talking to reporters on the sidelines of a function near Islamabad, Sharif, who heads the main opposition PML-N party, said former military rulers like Pervez Musharraf too should be held accountable for their actions. 

Responding to questions about a secret memorandum in which Pakistan's government had purportedly sought US assistance to prevent a military takeover and the spy agency Inter-Service Intelligence's alleged interference in politics, Sharif said: "It is General Kayani's responsibility to stop military agencies that are getting involved in politics.

"Their role should be immediately ended or else he will be blamed along with others. I don't think our military's dignity should be affected," said Sharif, whose second term as premier was ended by a military coup in 1999. 

"I don't think our military should be blamed for meddling in politics. I expect this trend to be stopped under all circumstances. We have evidence that one political party is being fully supported by military agencies," Sharif said, without naming the party he was referring to.  Sharif said former President Musharraf should face trial for his actions.

"Why is it that he cannot be tried because he was a general when (former Prime Minister) Zulfiqar Ali Bhutto was also tried," he said.

The PML-N has always said that Pakistan's honour, security and sovereignty should not be compromised but at the same time, there should be probes into incidents like the US raid that killed Osama bin Laden and the murder of journalist Syed Saleem Shahzad, he said.