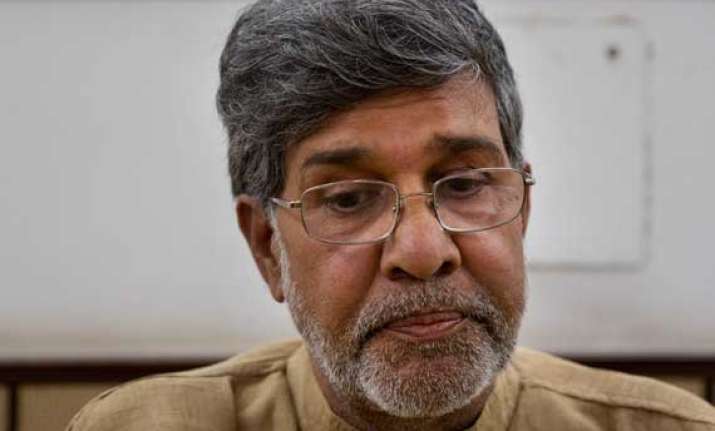 Kathmandu: Child rights activist and Nobel peace laureate Kailash Satyarthi today appealed to Nepal's political parties to draft a constitution that would ensure the welfare of children.
Satyarthi who met Nepal President Ram Baran Yadav, Prime Minister Sushil Koirala and Constituent Assembly members during his brief visit here also underlined the need for "drafting the constitution at the earliest for consolidating democracy and maintaining political stability in the country".
During the meeting called for timely drafting of the constitution to maintain political stability and strengthening democracy as it would pave way for economic development of the country as well as protection of child rights, he said.
"The entire world community is watching eagerly how the land of Buddha and Pashupati is drafting the new constitution," he observed.
"Nepalese people should draft such a constitution that would ensure development, protect rights of the children, provide security to the people and safeguard human rights," he advised.
He said he chose Nepal as the first country to visit shortly after winning the Nobel Prize as he considers the Himalayan nation as his second home.
Satyarthi said he would like to help children of Nepal who suffer due to child labour, are deprived of education and subjected to all kinds of exploitations.
"Nepal is like my home country and also it is my 'Karmabhoomi'," he said here today.
In a message to the youth of Nepal, he said they should return to their homeland instead of working in Gulf countries where they suffer inhuman treatment, and take part in the task of building the nation.
The youth of Nepal should utilse their strength in the development of their own country instead of serving foreign countries, said Satyarthi who was jointly awarded the Nobel Peace Prize along with teenage Pakistani girls' education activist Malala Yousafzai.