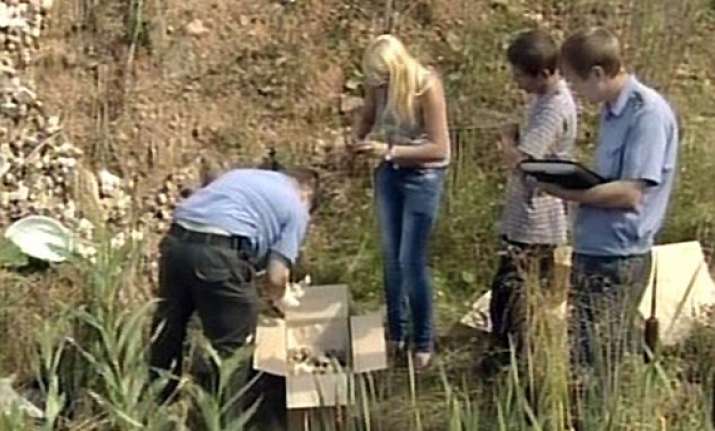 Yekaterinburg/Sverdlovsk (Russia), Jul 25: An investigation has been launched in Russia's south Urals after the grim discovery of four barrels that were found to contain 248 human foetuses.
Police in the Sverdlovsk region said Tuesday the foetuses, preserved in formaldehyde, were kept in barrels with tags containing surnames and numbers.
Local media reported the foetuses are unlikely to be the result of abortions as dead foetuses after abortions are not tagged.
A more likely scenario is that the remains were from miscarriages.
Villagers made the discovery in woodland a few miles from a road linking the nearby city of Yekaterinburg with another big city, Nizhny Tagil.
Police believe one of the four local hospitals in the Sverdlovsk region is responsible for dumping the barrels.
Andrey Kuryakov from the region's Prosecutor's office said that firms involved in the disposal of biological medical waste were also being inspected.
Yana Filippova, director of waste disposal firm OOO Energo said that the dumping was likely due to negligence on the part of a company which knowingly did not fulfil its contractual responsibilities.
"They cannot fall out of a vehicle for no reason," she said.
The foetuses have been placed in a local morgue.
The Health Ministry said it had ordered a check of local hospitals to prevent such incidents occurring again.