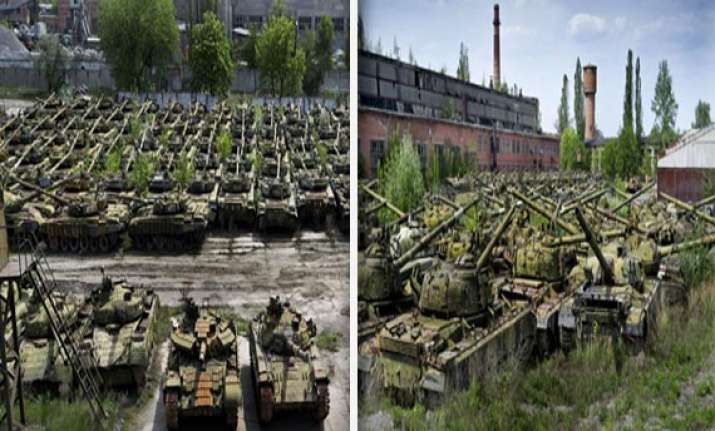 New Delhi: These incredible photographs show a huge tank graveyard in the Ukraine - home to hundreds of the abandoned vehicles which the country may desperately need if tensions with Russia continue to escalate.
Prior to the collapse of Soviet Union this depot used to overhaul 60 tanks and 55 engines a month.  
With Russia's superior military invading Crimea, maybe now is the time the Ukrainian government dusted off these tanks in a forgotten military graveyard.