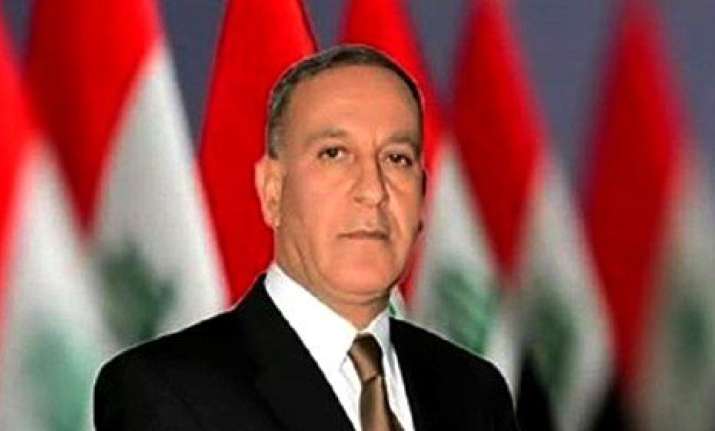 Baghdad:Iraq has said that the country is receiving "balanced assistance" from the US and Iran in its fight against the Islamic State (IS) militant group.
"We are in a state of war... and there is a balanced US and Iranian assistance with weapons and intelligence to the Iraqi forces", said Iraqi defence minister Khaled al-Obeidi on Monday during a joint press conference with the top US general, Martin Dempsey, according to a Xinhua report.
Dempsey, Chairman of the US Joint Chiefs of Staff, is on a brief visit to the Iraqi capital Baghdad.
Obeidi dismissed US fears that Iran was playing too big a role in Iraq's fight against the IS.
"We have dealings with the world states, whether America or Iran... When Daesh (IS) captured some Iraqi cities, the situation of the army was very critical, so we asked for help from friends," Obeidi said.
When asked if the US would use air power to protect Iraqi antiquities from destruction by the IS, Dempsey said it was possible to defend the Iraqi heritage sites with airstrikes, but that they must be "very precise" to avoid civilian casualties, as Washignton did not want to create additional suffering while targeting the IS in Iraq.
Dempsey is scheduled to meet Iraqi Prime Minister Haider al-Abadi and senior US officials during his visit.
He is in Baghdad to meet Iraqi leaders and military officials to discuss the military cooperation and progress in the battle against the IS in the Iraqi province of Salahudin.
Iraqi security forces began their biggest offensive last week in an attempt to free the provincial capital city of Tikrit and other towns and villages across the province from IS militants.
The IS has forced thousands of Iraqis, mainly from minority communities, to flee their homes.
The group has seized vast swathes of territory in Iraq since June 2014 and announced the establishment of a caliphate in areas under its control in Iraq and Syria.
The US had built an international coalition to push back the IS expansion, carrying out airstrikes against the armed Islamist group in both Iraq and Syria.