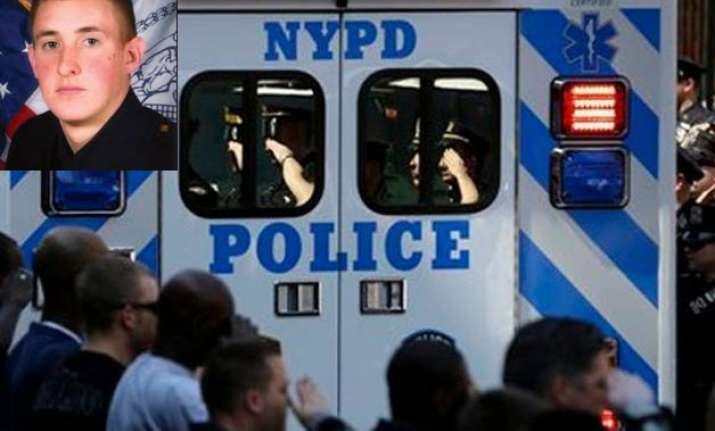 New York: A New York police officer who was shot in the head on the weekend died after being disconnected from his respirator at a Queens hospital.
The family of Brian Moore, made the decision to remove him from life support on Saturday, making him the third police officer killed in the line of duty in this city in the past six months, according to Efe.
Officers Rafael Ramos and Wenjian Liu were also murdered in Queens by a man who approached and opened fire on them before they could react.
Moore, who was in police force for five years, was fatally wounded by Demetrius Blackwell, who has a criminal record and served time in prison, as he was patrolling in a vehicle with another officer.
The incident took place Saturday afternoon when Moore and his partner were dressed in plainclothes and saw a man walking down the street adjusting something in his belt.
When the officers approached him in their car, the suspect quickly turned and opened fire on them, not giving them time to react or get out of their vehicle.
The officer, the son and nephew of police officers, was taken to a hospital in Jamaica, in Queens, where he died, while Blackwell, 35, was arrested shortly thereafter and charged with attempted murder, assault and illegal weapons possession.
However, after Moore's death, prosecutors will file a murder charge against the gunman.
Governor Andrew Cuomo lamented Moore's death and called the incident a "deplorable act of violence."
The police have not yet found the handgun that Blackwell used, and a citizens organisation was offering a $5,000 reward for information leading to its recovery.
After learning what happened to Moore, many citizens wrote messages of support on the social networks, where his death was also announced.