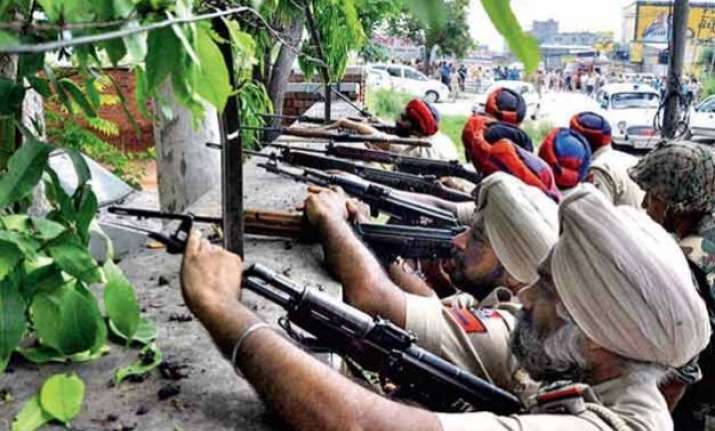 Islamabad: Pakistan on Thursday termed India accusing Islamabad over a terror attack in Punjab as "unfortunate" and said countering terrorism could only be possible through cooperation.
"Pointing fingers before investigation is not a healthy trend," foreign office spokesperson Qazi Khalilullah was quoted as saying by Dawn online.
A statement issued by Pakistan's Ministry of Foreign Affairs read, "The Government of Pakistan categorically rejects the baseless allegations made by Mr. Rajnath Singh, Home Minister of India, in the Parliament, today. Pakistan regrets the unsubstantiated and unwarranted assertion that those involved in the Gurdaspur incident of 27 July, had entered India from Pakistan. Pakistan believes that Home Minister's provocative comments are a threat to peace and security of the region."
"We have noted with concern a continuing tendency of India to cast blame on Pakistan for any terrorist incident in India. In the Gurdaspur incident, blames were apportioned to Pakistan in the Indian media, even when the encounter with terrorists was still going on," the ministry further said.
Also Read: Gurdaspur attackers infiltrated from Pakistan: Rajnath Singh
"Pakistan condemns terrorism in all its forms and manifestations. Terrorism is a common enemy of both Pakistan and India. To tackle terrorism, a cooperative approach is required. Blame game, and finger-pointing would be unhelpful," it stated.
The attack took place in Punjab's Gurdaspur district on July 27 when terrorists in army fatigues hijacked a car reportedly near the Pakistan border, drove to Dinanagar, opened fire at a bus stand and then stormed a police station.
All three terrorists were killed in an 11-hour gunbattle. Seven people -- three civilians and four security personnel -- were killed by the terrorists.
Alleging India's aggression along the Line of Control, Khalilullah said Pakistan is capable of defending itself against any aggression.
He said Pakistani High Commissioner to India, Abdul Basit, postponed his visit to Chandigarh following the incident because the Indian government did not permit his driver and two other officers to travel with him.
He added that India and Pakistan are in touch with each other regarding the dates for the meeting between their respective national security advisors.