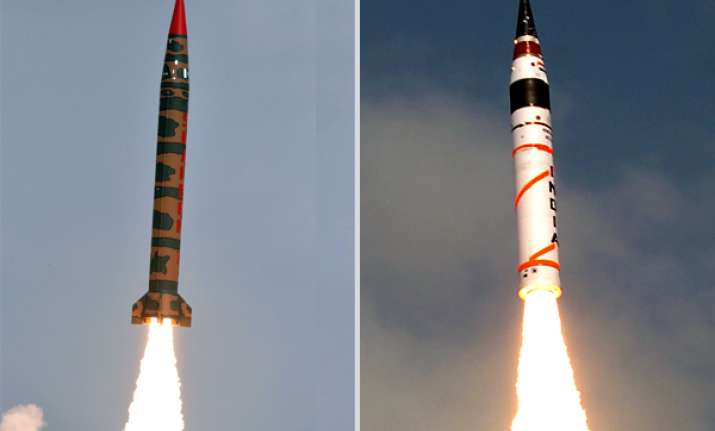 Washington, Apr 26: The US State Department has said it wanted to see improved dialogue between India and Pakistan, after the latter on Wednesday test-fired an upgraded ballistic missile capable of carrying a nuclear warhead.
The Pakistani launch, which was announced by the country's military officials, took place only days after its neighbour India conducted its own long range missile test.
"The Pakistanis have said it wasn't a direct response to the Indian test," said US State Department spokeswoman Victoria Nuland.
"But what's most important is that they do seem to have taken steps to inform the Indians, and we, as you know, are quite intent on those two countries continuing to work together and improve their dialogue," she added.
The Hatf IV Shaheen-1A missile was fired into the sea, the military said in a written statement.
The missile was an intermediate-range ballistic missile, which has a range of three thousand to five thousand kilometres , according to the website GlobalSecurity.org.
Pakistan's longest range missile before Wednesday's launch was believed to be the Shaheen II, with a range of two thousand kilometres.That is far enough to hit targets anywhere in India.
India announced on 19 April that it had successfully test-launched a new nuclear-capable, long-range missile, the Agni-V, which has a range of five thousand kilometres.