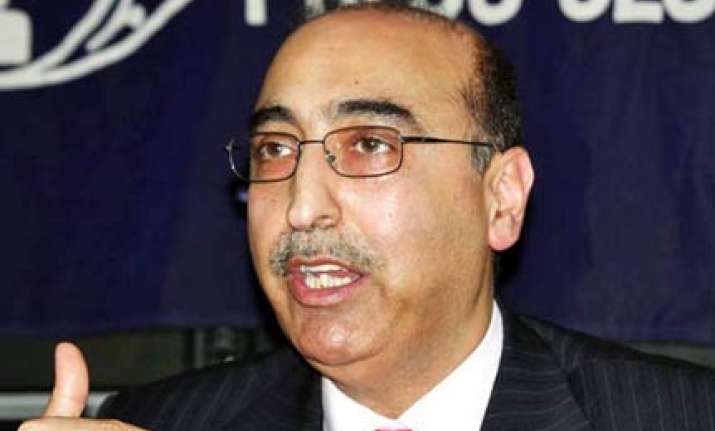 Islamabad, Nov 29: Pakistan today criticised Wikileak's release of secret US diplomatic cables which raise concerns that radioactive material in nuclear power stations could be used in terror attacks and cast a shadow on its ties with close ally Saudi Arabia.
Foreign Office spokesman Abdul Basit told the media that the release of the sensitive documents amounted to "irresponsible behaviour" and that Pakistan is taking stock of revelations concerning the country.
"The US had alerted us to the unauthorised leaks. Since these leaks are in the public domain, we would obviously look at these closely with a view to ensuring that Pakistan's national interest are not compromised in any manner," Basit said in a statement.
Some disclosures could damage relations between Pakistan and its traditional ally Saudi Arabia.
The Saudi king reportedly called President Asif Ali Zardari the greatest obstacle to Pakistan's progress.
"When the head is rotten, it affects the whole body," King Abdullah Bin Abdul Aziz was quoted as saying.
Referring to Wikileak's "extremely negative" disclosure on Pakistan-Saudi relations, Basit said these are "misleading and contrary to facts".
Pakistan has a "very special and unique relationship" with Saudi Arabia and King Abdullah and the royal family have always stood by Pakistan, he said.
Ironically, Basit used another of Wikileak's disclosures to defend Pakistan's stance on its nuclear programme.
The secret cables show US concern over radioactive materials in a Pakistani nuclear power station and fears that they could be used in terror attacks.
The cables reveal the US has been trying since 2007 to remove highly enriched uranium from a research reactor.
In a May 2009 cable, then US envoy Anne Patterson says Pakistan refused a visit by US experts.
She quoted a Pakistani official as saying that removing the nuclear fuel would be seen in Pakistan "as the US taking Pakistan's nuclear weapons".
Basit said: "Reports concerning Pakistan's experimental nuclear reactor acknowledge that Pakistan did not allow any transfer of the fuel from the experimental reactor."
"The experimental reactor was installed in the mid-60s with the support of the US, which initially provided fuel for the facility," the foreign ministry official said.
"The US suggestion to have the fuel transferred was plainly refused by Pakistan," he said. PTI