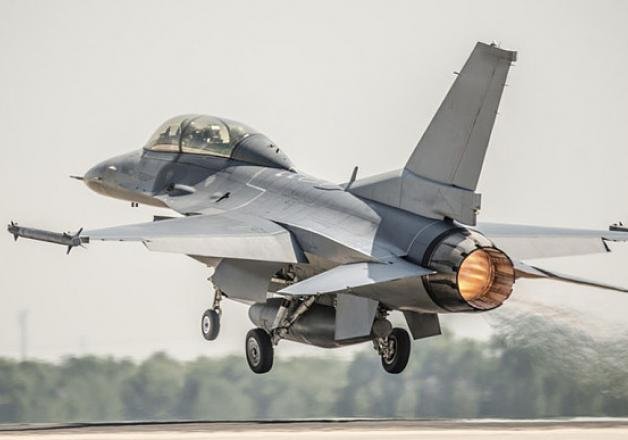 New Delhi: Despite objections from several top lawmakers and India, the United States has said that it will go ahead with the deal to sell eight F16 fighter jets to Pakistan. Defending the Obama administration decision, the US State Department today said that the jets will be used by the country in its operations to wipe out terrorism.
"We support the proposed sale of eight F-16s to Pakistan to assist Pakistan's counterterrorism and counterinsurgency operations. Pakistan's current F-16s have proven critical to the success of these operations to date," State Department spokesperson Helaena W White said.
According to the Dawn, the Pakistan Embassy in Washington has appreciated the Obama administration's determination to go ahead with the proposed sale.
Pointing out that the US administration had already notified Congress of its 'determination' to sell F-16s to Pakistan, Pakistan Embassy spokesman, Nadeem Hotiana, said, "The public notification clearly articulates the reasons for the prospective sale. We appreciate the public assessment of the US leaders in response to Congressional enquiries that Pakistan has used F-16s effectively against terrorists and the subject sale is also intended to strengthen Pakistan's capacity to continue the ongoing operations."
The deal is facing severe opposition in the US Congress where lawmakers have moved resolutions both in the House and the Senate, seeking to block the sale.
Congressman Eliott Engel, who is Ranking Member of the powerful House Foreign Affairs Committee said, "I'm concerned that Pakistan continues to play a double game, fighting terrorism that has a direct impact inside Pakistan, and supporting it in places like India and Afghanistan, where Pakistan believes such a policy furthers its national interests."
India has also expressed its anguish over the deal saying F-16s have not been useful in such operations and would ultimately be used against New Delhi.
Yesterday, Secretary of State John Kerry had argued that these fighter jets are a 'critical' part of Pakistan's fight against terrorists. "The F16s have been a critical part of the Pakistani fight against the terrorists in the western part of that country, and have been effective in that fight. And Pakistan has lost some 50,000 people in the last years, including troops, to the terrorists that are threatening Pakistan itself," he had told lawmakers during a Congressional hearing.