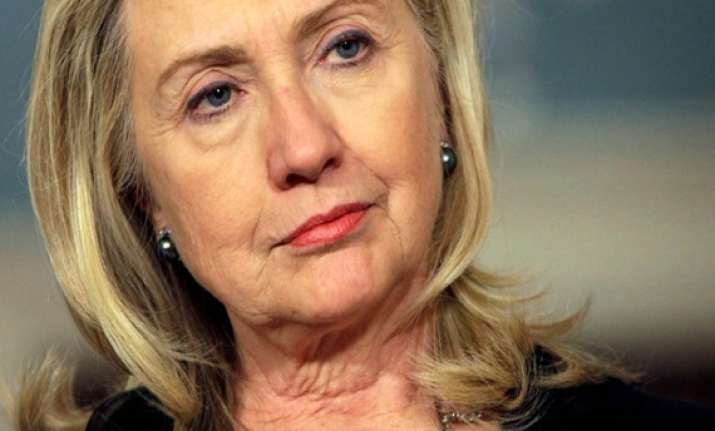 Washington, Feb 2 : The US Secretary of State Hillary Clinton said that there is nothing new in the new classified report of NATO on Taliban, leaked portions of which says that the Pakistan continues to have links with the extremist organisation.

"I think that there have already been comments that there's nothing new in what has been released, but I'm not going to go into it in any depth," Clinton told reporters at a joint media availability with the visiting Singaporean Foreign Minister K Shanmugam yesterday.

As such, the US sought to downplay the report, which was dismissed by the Pakistan Foreign Minister Hina Rabbani Khar as "old wine in even older bottles".

Earlier in the day, without going into the specific of the classified report, the Pentagon spokesman, Navy Capt John Kirby said there is nothing new about the information of links between some elements of ISI and Taliban.  But he did not give details on what elements of the ISI are having links with the Taliban.

"We have made it clear already that Pakistan needs to act against safe heavens. We would like ties between some elements of ISI and Taliban to be cut-off," he said. 
The Pentagon spokesman said the classified NATO report is based on thousands of interviews with detainees.  This report is not an analysis and is merely informational, he noted, adding that this is a classified report done inside ISAF, based on thousands of interviews with detainees.

It is important to understand that detainees have several motivations for what they do or do not say, he observed.