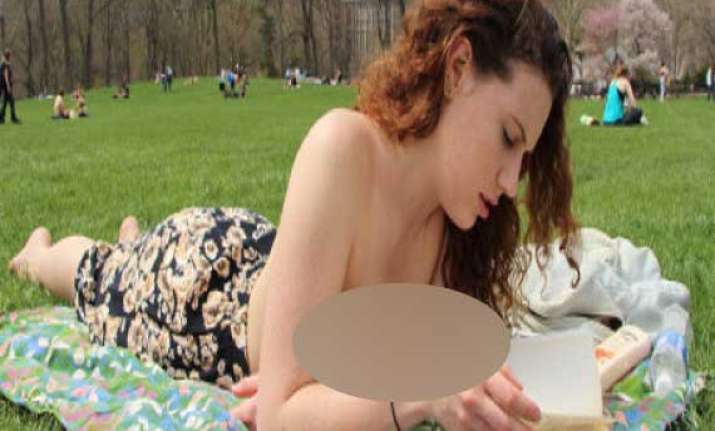 New Delhi: New York City's most topless literary club, which aims to make reading sexy, recently celebrated spring by baring their breasts at the Central Park.
The members of 'The Outdoor Co-Ed Topless Pulp Fiction Appreciation Society' (OCETPFA), had reading materials like "Hunt Through The Cradle of Fear," "Borderline," as well as "Abraham Lincoln, Presidential Fu*k Machine," and "Moby Dick," Huffington Post reported.
For those who don't know about it, the OCETPFA was formed a few years ago and over the years it has grown in the number of its members even as it goes about its mission to "make reading sexy".
It also serves another purpose: it reminds New Yorkers that toplessness is quite legal in New York City.
On their website, the introduction says, "We're a group of friends, and friends of friends, and friends of friends of friends, and complete strangers, who love good books and sunny days and enjoying both as nearly in the altogether as the law allows. Happily, in New York City, the law allows toplessness by both men and women. So that's the way we do our al fresco reading. If you're in New York and the weather's good, won't you join us sometime... ?"