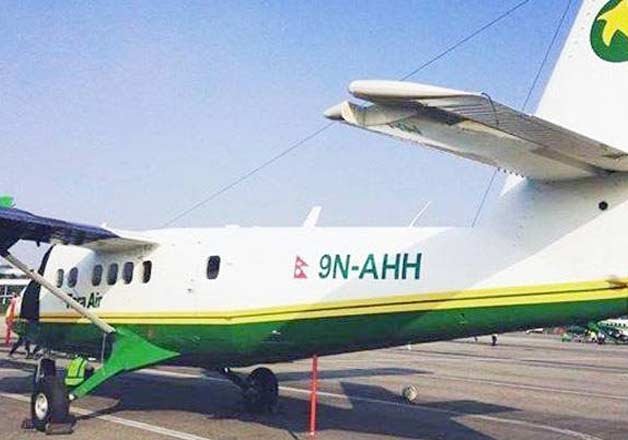 Kathmandu: A Nepal airlines plane with 23 people, 20 passengers and three crew members, that went missing today morning has been found crashed and all 23 people have been killed.
"The plane has crashed and all its occupants have been killed," Nepal Civil Aviation Minister Ananda Prasad Pokharel said.
The minister quoted Nepal Army officials at the crash site in Myagdi district as confirming the crash.
According to some reports,  locals found the aircraft aflame in Dana VDC-2, Solighopte area.
The Tara Air Viking 9N-AHH Twin Otter took off from Pokhara at 7.47 a.m., deputy director of Pokhara airport Yogendra Kumar told IANS. It was headed to Jomsom town in Mustang district.
Among those on board were two foreign tourists and two children.
Earlier, official Yogendra Kuwar said the plane was on an 18-minute flight but lost contact after takeoff. He said there were no landing strips between the two airports the plane was flying between.
The plane had taken off from Pokhara, a resort town west of Kathmandu, and was heading north to Jomsom, which is the starting point for trekkers going into mountainous areas.
The Twin Otter aircraft was operated by Tara airlines in Nepal. A search and rescue operation has been launched, and the fate of the aircraft is unknown.
There were conflicting reports about the number of people on board the aircraft, but police put the number at 23, including 20 passengers and 3 crew members.
(With IANS inputs)