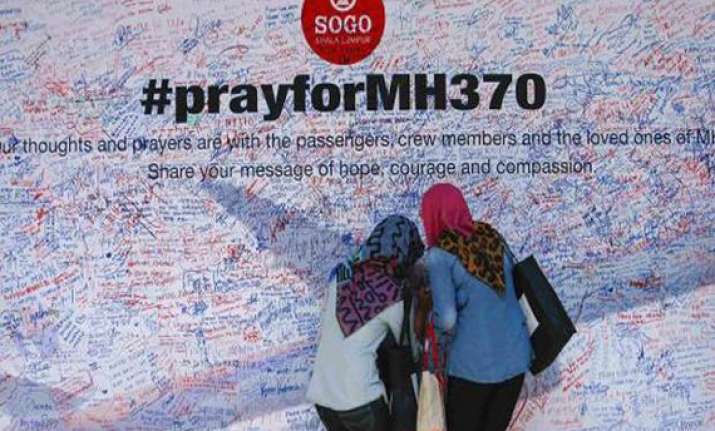 Kuala Lumpur: Top officials from Malaysia, Australia and China will meet in Canberra next week to decide future course of action in the frustrating search for missing Malaysia Airlines plane, authorities said here today.
Australian search coordinator Air Chief Marshal (retd.) Angus Houston noted that the search will take at least 8-12 months but said they were totally committed to find the plane that went missing with 239 people onboard on March 8.
"We need to continue to search, we owe it to the families," Houston, who is currently visiting Malaysia, told reporters here.
The proposed meeting in Canderaa follows a decision this week to scale back the costly search operation, including ending the aerial search for surface wreckage, in the southern Indian Ocean that has so far turned up no evidence that the Boeing 777 plane crashed.
"That's a very important meeting because it will formalise the way ahead to ensure that this search continues with urgency and doesn't stop at any stage," said Houston.
A robotic mini-submarine is continuing to scan the Indian Ocean floor with still no sign of wreckage.