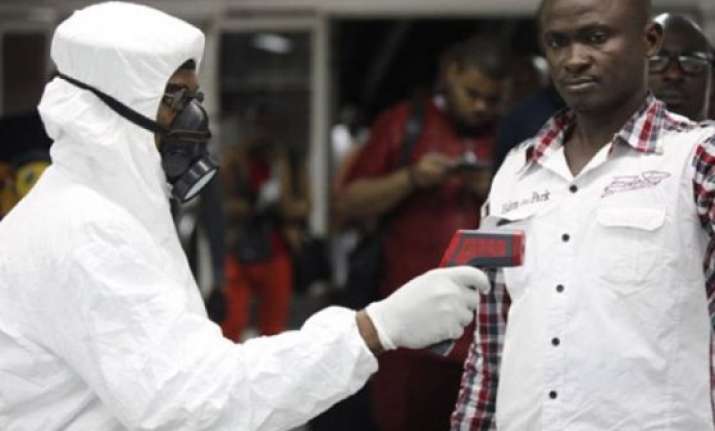 London: London's Heathrow airport is ready to start screening for Ebola virus among passengers flying into Britain from countries at risk, media reported on Tuesday.
Britain is the first European Union country to start such screenings.
Screening will start at Terminal 1, before being extended to other terminals by the end of the week.
In September, around 1,000 people arrived in the UK from Ebola affected countries in West Africa.
People flying in from Liberia, Sierra Leone and Guinea will be identified by Border Force officers.
Nurses and consultants from Public Health England will then carry out the actual screening.
Passengers will have their temperatures taken, complete a risk questionnaire and have contact details recorded.
If the test is positive, the patient will be transferred to an isolation unit at the Royal Free Hospital in London. It is the centre that cared for the British nurse William Pooley, who contracted Ebola in West Africa.
Hospitals in Newcastle, Liverpool and Sheffield are on standby to offer similar facilities if there is a sudden surge in Ebola cases.
A total of 26 isolation beds could be arranged for at the four hospitals.
Passengers deemed to be at high risk due to contact with Ebola patients, but who are displaying no symptoms, will be contacted daily by Public Health England.
Ebola has killed more than 4,000 people in Liberia, Sierra Leone and Guinea.