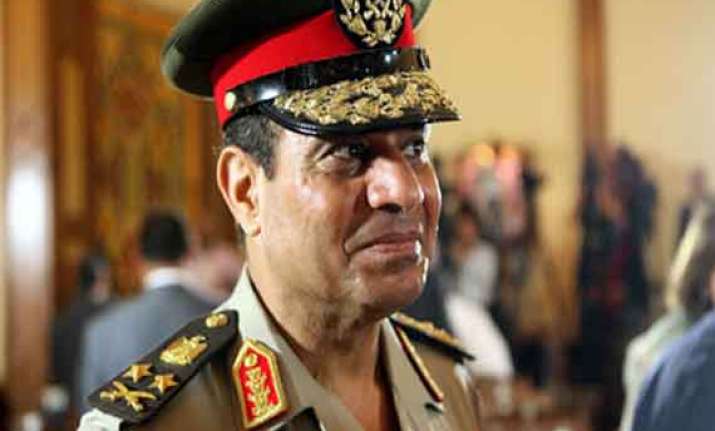 Cairo: Egypt's powerful army today described as "inaccurate" a report that Field Marshal Abdel Fattah El-Sisi had said he will run for President, and asked the media to be careful in disseminating news about military leaders.
Kuwait newspaper Al-Seyassah had published what it said was an interview with Sisi, in which the 59-year-old general was quoted as saying that he "would fulfill people's demands to run in the presidential election" due to be held before mid-April.
But army spokesman Colonel Ahmed Ali said: "What was published in Al-Seyassah is merely journalistic speculation and not a direct statement from Field Marshal El-Sisi." He described the report as "inaccurate".
Sisi's "decision to run or not for the presidency would be "personally taken in front of the great Egyptian people, clearly and directly, without doubt or speculation", he said.  
Ali's statement called on local and international media to be careful while disseminating news about the military and its leaders.