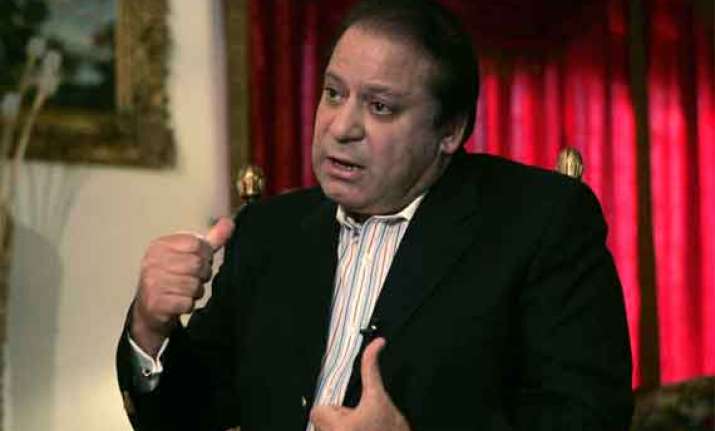 Islamabad: Pakistan Prime Minister Nawaz Sharif today said he is committed to a constructive, sustained and result-oriented dialogue with India as he desires "cooperative and good neighborly" relations.  
Sharif made the remarks while addressing participants of a course at the National Defense University here.  
Since he assumed office last year, the premier has consistently spoken in favor of better ties with India.  
However, the killing of seven Indian soldiers and heavy exchanges of fire along the Line of Control sent relations plummeting.
Describing law and order and internal security as the "greatest challenge" facing Pakistan which has "internal and external" dimensions, Sharif said his objective of internal peace and economic development cannot be achieved without peace, stability and prosperity in the neighborhood.  
Acknowledging that the fight against terrorism was a complex issue, he said, "I have no illusions that this is an extremely complex issue. It cannot be resolved by any one party or one institution. It requires a response of the entire nation. All political parties and state institutions have to be in harmony and must be on the same page".