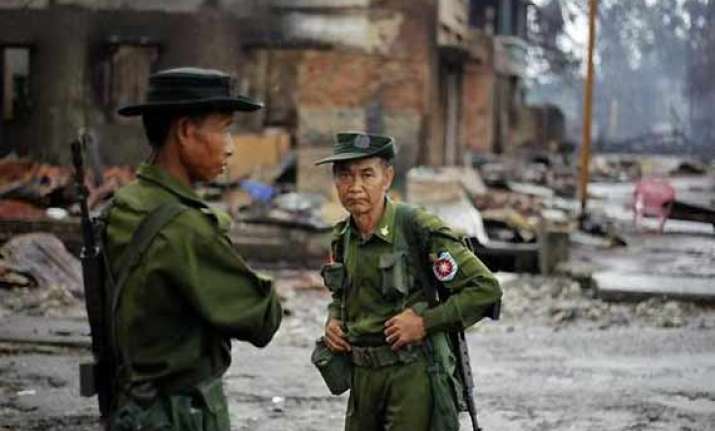 New Delhi: Rape is still being used as a weapon of war, with more than 100 women and girls raped by the Burma Army since a 2010 election placed a nominally civilian government in power, says a prominent women's group.
The Thailand-based Women's Leaugue of Burma (WLB) said in a report released today that 47 of the cases documented were gang rapes and 28 of the women were either killed or later died of their injuries. It said some of the victims were as young as eight years old.
The group said the issue showed the need for legal reform in Burma and for changes to a 2008 constitution to ensure that the military is placed under civilian control.
Burma's government denied rape was used as a means of war.
The report from the women's group comes less than a month after a bipartisan group of prominent US senators, Bob Menendez, Marco Rubio, Ben Cardin and Bob Corker, introduced a bill that said the Burma government should not receive any funds made available to the Pentagon in 2014 until there is reform and rights abuses are addressed.
The US State Department said it was aware of the report and urged the Burma government to investigate all the allegations.
The women's group said most of the rape cases it and its member organizations had documented were linked to offensives by the Burma military in the northeast of the country against ethnic minority Kachin and Shan insurgents.
It said that in the past three years, the Kachin Women's Association Thailand had documented 59 cases of sexual violence by Burma government soldiers.
The Shan Women's Action Network had reported another 30 cases involving 35 women and girls.