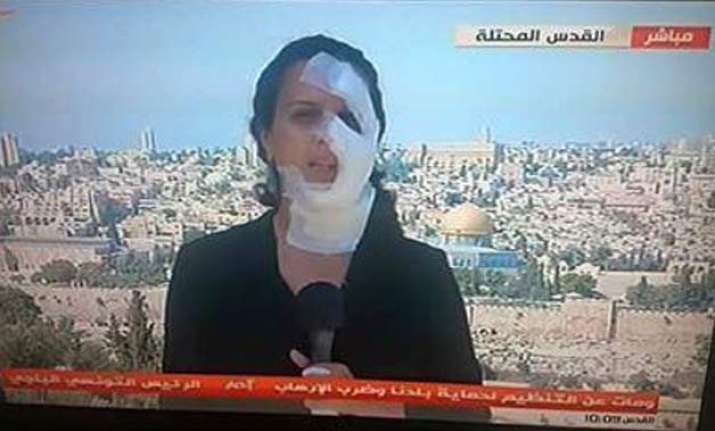 New Delhi: An Arab-Israeli reporter Hana Mahameed was seen on screen, appearing with bandaged face, soon after being hit by sound grenade allegedly fired by Israeli officers.
A video posted online shows journalist Hana, working for Lebanon-based Al-Mayadeen TV, screaming in pain while men around her wrap her with a bulletproof jacket and take her away from danger.
Raed Sobies, a colleague of injured reporter, told a daily, "She was not seriously injured but had been left with holes on her neck and face and doctor had advised her to take bed rest at least for a week."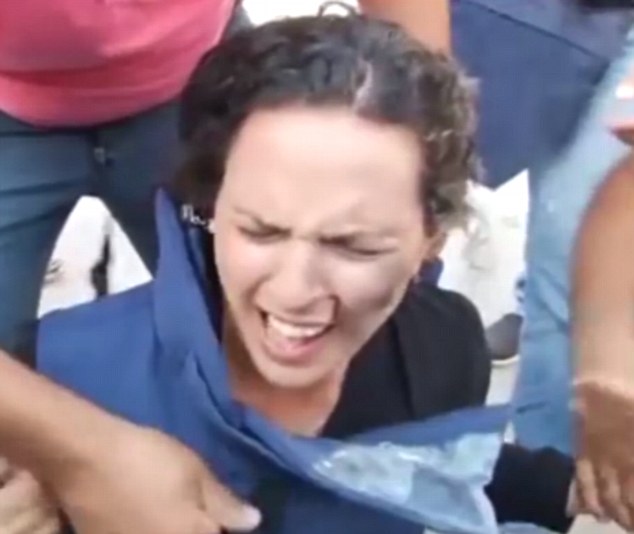 ''She had been forced to continue with her work'' Sobies added.
 ''The clash took place when the forces were detaining the father of a Palestinian teenager, Fadi Alloun, 19, who was accused of stabbing an Israeli teen early on Sunday'', said police.
Watch video here: