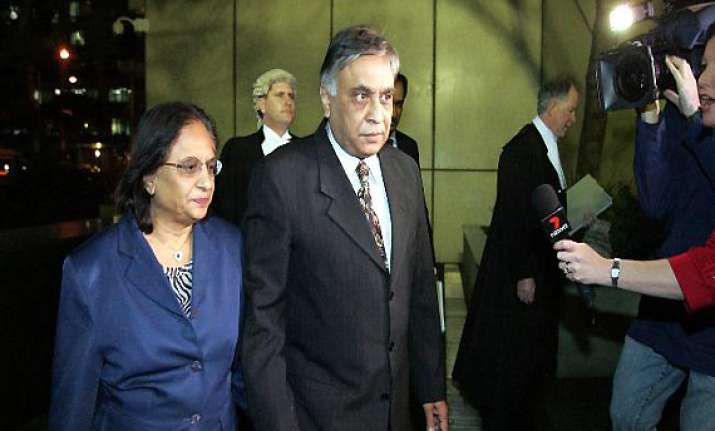 Melbourne: Indian-origin surgeon Jayant Patel today pleaded not guilty to a charge of causing potentially life-threatening bodily harm to a patient during a surgery nine-year-ago in Australia.
The 64-year-old doctor, who was the head of surgery at the Bundaberg Hospital in southern Queensland, is facing trial in the Brisbane District Court for unnecessarily removing patient Ian Rodney Vowels's colon during the surgery in 2004.  
It took nearly an hour for a jury to be selected.  Six jurors had to be excused and replaced after raising matters privately with Justice Terence Martin.  
According to AAP news agency, Justice Martin warned all jurors the empanelling process would be more complicated and lengthier than usual because of the extensive media coverage surrounding the case.
A list of witnesses was read out and jurors were asked to consider if they knew any of the individuals, and whether that would affect their ability to be fair.  
Jurors are now required to answer a questionnaire, including whether they have heard anything adverse about Patel. Justice Martin told jurors they were not allowed to discuss their responses with each other.  
The case has been adjourned while the jury completes the questionnaire.
Patel, who was born in Jamnagar in Gujarat, was jailed in 2010 after a jury convicted him of unlawfully killing three patients and causing grievous bodily harm to another while a surgeon at Bundaberg hospital.
The high court quashed his conviction last year and Patel was released.
Patel, who was extradited from the US to face criminal charges, faced a re-trial in February for the manslaughter of 75-year-old patient Mervyn Morris in 2004 and was found not guilty.