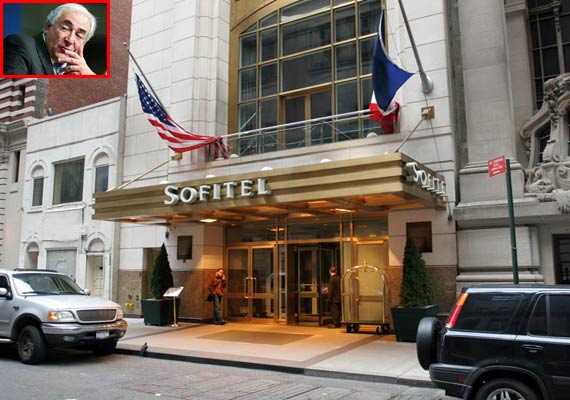 New York, May 16: International Monetary Fund chief Dominique Strauss-Kahn on Sunday was outraged that he wasn't getting the VIP treatment he's accustomed to as the jet-setting head of the IMF and darling of the French left, a police source told The New York Post.

Cops "are not thrilled by the French idiot, or his attorney," Brafman, the source said.

Strauss-Kahn, one of the world's wealthiest and most powerful moneymen, had been forced to cool his heels in the lockup of the NYPD's Special Victims Unit in East Harlem as Brafman and celebrity bondsman Ira Judelson faced off with the Manhattan DA's Office over a bail package, sources said.

The dingy digs, where prisoners are allotted $1.80 per meal, were a far cry from the $3,000-a-night luxury suite that Strauss-Kahn had been enjoying at the Sofitel New York only a day earlier.