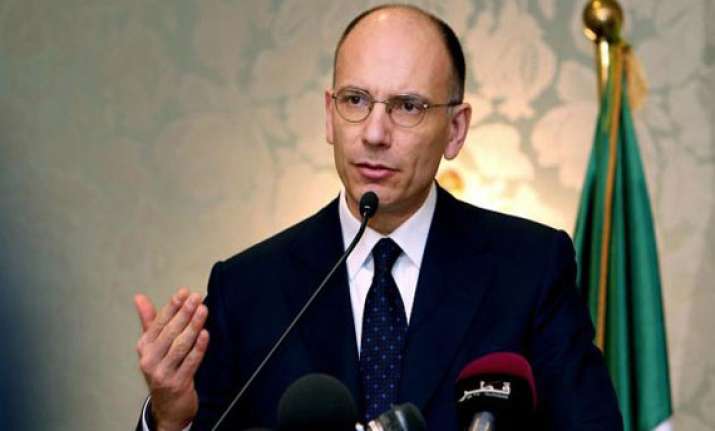 Rome: Italy on Monday warned it would "react" to India's "unacceptable" move to invoke a severe anti-piracy law against two of its marines facing trial there since 2012 over the killings of two Indian fishermen.
"The charge sought by Indian authorities is unacceptable," Prime Minister Enrico Letta said in a message on his Twitter handle. "Italy and the European Union will react."
His comments came after Indian authorities said the National Investigation Agency (NIA), which is probing the matter, would prosecute marines Massimiliano Latorre and Salvatore Girone under the maritime security law SUA. The SUA carries death penalty.
However, India last week removed the possibility of a death penalty but insisted that the marines would still be prosecuted under the anti-piracy law. Now, they face up to 10 years in jail.
Earlier in a separate statement, the Italian government said it has "reserved the right to take any action" necessary after Indian prosecutors confirmed their intention to charge the marines with terrorism.
Italy also called on India's Supreme Court to "decide on reasonable charges" in line "with the judgement of January 18," when the same court "ruled out the application of the anti-terrorism law", Italian news agency ANSA reported quoting the statement.