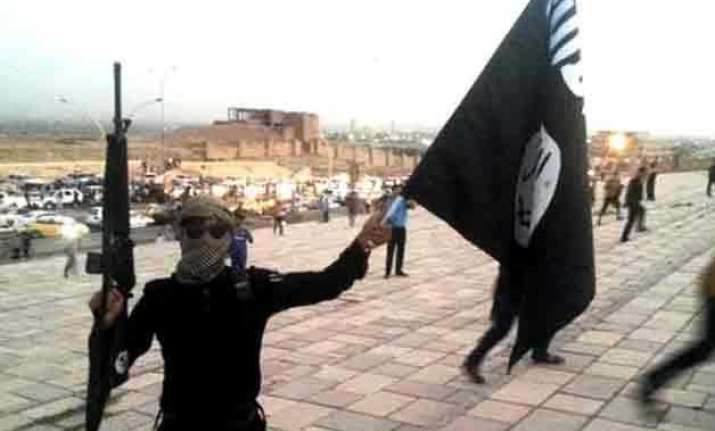 New Delhi: Terror outfit ISIS has executed eight of its own Dutch fighters after they allegedly tried to desert the jihadist group, Syrian activists said on Monday.
"Isis executed 8 Dutch fighters on Friday, 26 of Feb, after fights with Iraqi leaders in Raqqa and they arrested more Dutch fighters," Abu Mohammed, a member of the citizen journalist group Raqqa is Being Slaughtered Silently (RBSS), said on Twitter.
RBSS has been documenting the group's abuses in its de facto capital in northern Syria since April 2014. The Twitter group said tension between 75 Dutch jihadis – some of them of Moroccan origin – and Isis intelligence operatives from Iraq hadreached a new height over the past month.
Three other Dutch jihadis were arrested by Iraqi Isis members, who accused them of wanting to flee.
One of the detainees was beaten to death during the interrogation, RBSS reports
When Isis leaders sent a delegate to solve the dispute, the Dutch cell's enraged members reportedly murdered the intermediary in vengeance.
The Isis leadership in Iraq then ordered the arrest of all of the Dutch group's members, imprisoning them in Tabaqa and Maadan in Syria.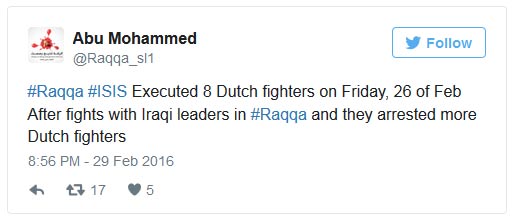 According to the Dutch secret services, 200 people from the Netherlands including 50 women have joined Isis in Syria and Iraq.
At least 24 people, including a top Isis official in Mosul, were executed on various changes on Monday, the Kurdish media group Rudaw reported.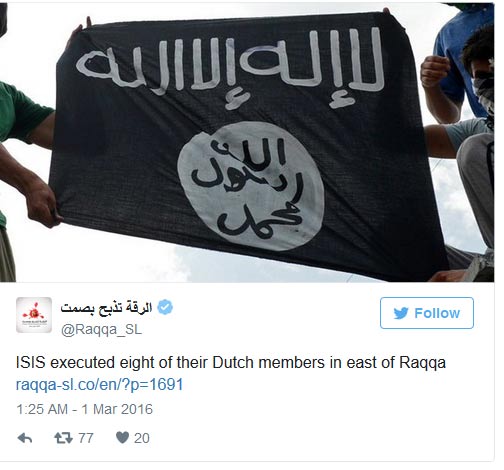 "On Monday ISIS executed 24 persons charged with refusing to fight for the group on the battlefields," Saeed Mamuzni, a Kurdistan Democratic Party (PDK) official in Mosul, told Rudaw.