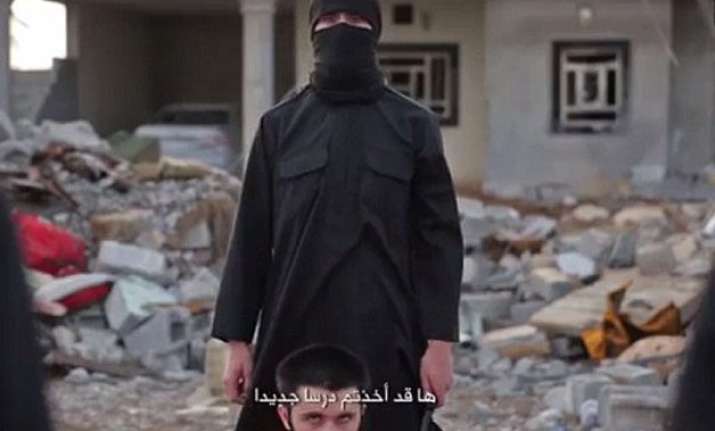 Mosul: In yet another show of barbarity, ISIS militants have beheaded four Kurdish Peshmerga fighters in 'revenge' for a a raid by US special forces that rescued 70 Iraqi hostages and killed around 20 terrorists.
The group has released a sickening video of the execution whose contents, barring the initial segments are too graphic to be shared on a media platform
The revenge video shows an ISIS jihadi with Amrican accent addressing Obama for US special forces raid that rescued 70 Iraqi hostages and killed 20 terrorists.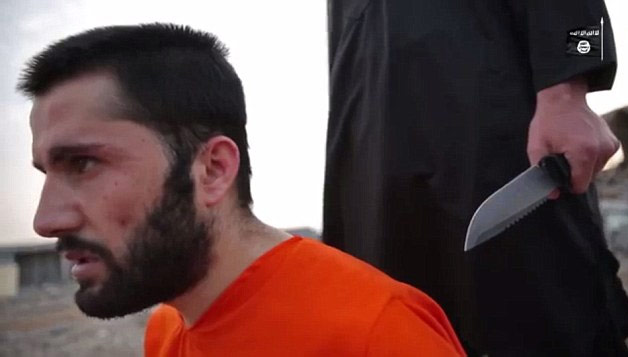 Three other jihadis - all dressed in black with their faces covered - are also seen holding blades as they stand behind three other Kurds wearing orange jumpsuits.
Addressing President Obama, the lead executioner says the beheadings are 'revenge' for the raid on an ISIS jail.
The slickly-cut 15-minute video, which is too graphic to be shown in full, then shows the English-speaking terrorist pushing the first Peshmerga soldier to the ground and beheading him.
Shaking in fear, the three other captives are made to watch, with one of them tightly closing their eyes as the brutal murder takes place.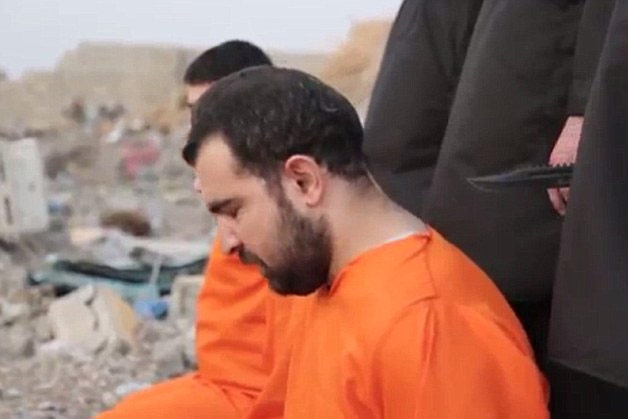 The three other jihadis then step forward and behead the remaining hostages.
However, The masked man in the video does not appear to be "Jihadi John," aka Muhammhed Emnawazi  who has appeared in ISIS videos where other captives have been beheaded.
Here is the video ( Warning: User discretion advised)
During the summer, unverified news reports suggested he might be on the run from ISIS because his activities put the group in the crosshairs of the world.
The special forces mission saw more than 20 ISIS fighters killed and six captured, with Master Sergeant Joshua Wheeler also killed.
Last week dramatic footage emerged of the raid, in which Master Sgt Wheeler was killed. His death marks the first U.S. casualty inside Iraq since military operations there ceased in 2011.
Backed by US special operations forces, Kurdish troops stormed an ISIS prison in Iraq early today, freeing about 70 hostages in a high-stakes operation that left a US serviceman dead
The operation was deliberately planned and launched after receiving information that the hostages faced imminent mass execution
General Lloyd Austin, the commander of all US forces in the Middle East, described the rescue operation as "complex and highly successful."