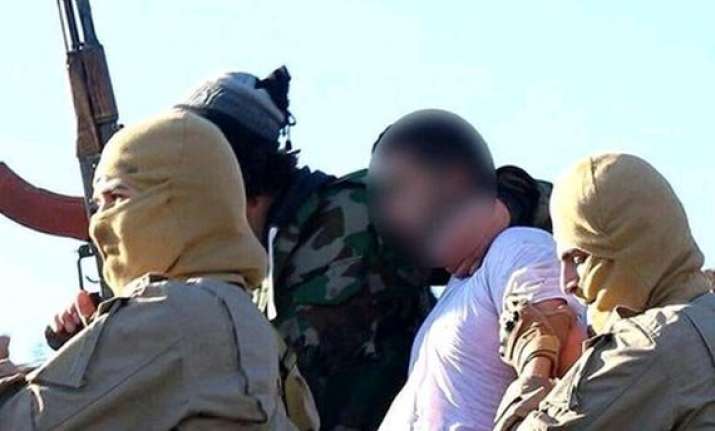 Baghdad: Islamic State jihadi fighters claimed on Wednesday that they have shot down a coalition warplane in Raqqa, northeast Syria, and took the pilot captive.
The IS jihadis have posted photographs of the captured pilot. They said he belonged to Jordan.
The capture has been confirmed by The Observatory, which monitors activities of militants in Syria.
Coalition forces led by the United States had been regularly bombing Islamic State targets in Raqqa province and Iraq.
Raqqa is presently under the control of Islamic State jihadi fighters.
The US and coalition forces are yet to confirm the downing of the warplane.
The Coalition Forces include Qatar, Saudi Arabia, Bahrain and United Arab Emirates.