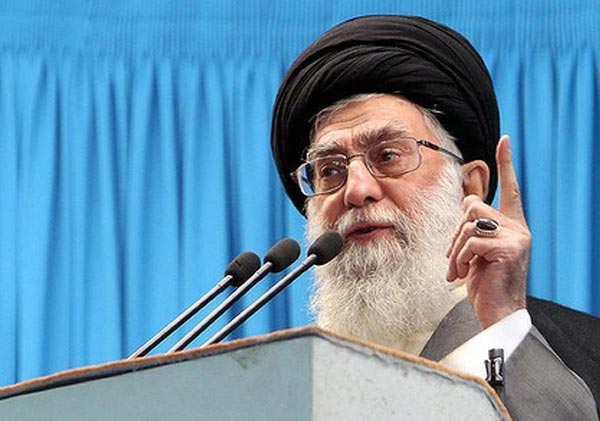 Tehran, Mar 21: Tehran will retaliate against any attack by Israeli or American forces "on the same level" , Iran's top leader said on Tuesday in a defiant address just moments after US president Barack Obama appealed directly to the Iranian people with a message of solidarity.
The contrasting approaches highlighted the broad range of political posturing and tactics as the standoff deepens over Iran's nuclear programme.

Iran's supreme leader Ayatollah Ali Khamenei, speaking on state TV to mark the Iranian new year, repeated his claims that the country does not seek atomic weapons , but said all their conventional firepower was ready to respond to any attack.

"We do not have atomic weapons and we will not build one. But against an attack by enemies - to defend ourselves either against the US or the Zionist regime - we will attack them on the same level that they attack us," he said.

Despite the hard-edged tone for most of the speech, there were hints of overtures toward America before a possible resumption of nuclear talks between Iran and world powers. He urged the US to have a "respectful attitude" toward Iran - suggesting it could bring dividends.

Earlier this month, Khamenei gave a rare nod of approval to US after Obama said he favored diplomacy to resolve the nuclear dispute.

Obama has urged for more time to allow sanctions to cut deeper into Iran's economy . Israeli officials have said there is no decision yet on whether to launch a military strike on Iran's nuclear facilities, but analysts in both countries have become increasingly nervous about the risks of touching off a region-wide war.