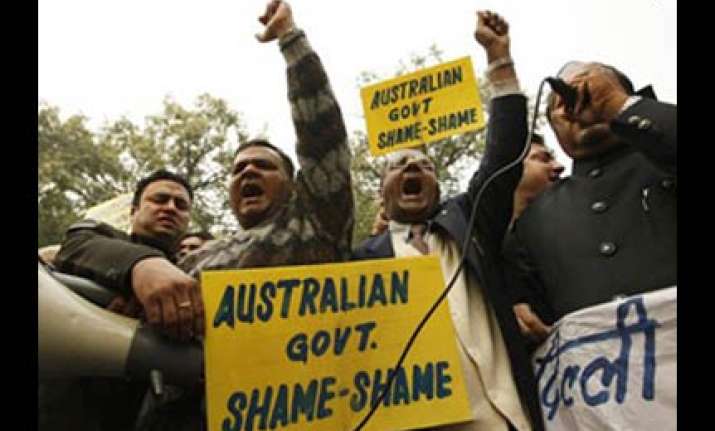 A Sri Lankan man and his Indian wife were attacked and racially abused by drunken men at their home in Melbourne
 A group of some 25 men beat up 60-year-old Ranjit Sahasranaman, who is married to Indian-origin Agalya Sahasranamn, outside the couple's home in Carrams Down suburb on Sunday morning.
Sahasranaman, a Sri Lankan national, revealed his over two-and-a-half hour ordeal of how he fought back with the thugs till police arrived and dispersed them, the Herald Sun reported on Tuesday.
Sahasranaman, who has lived in Australia for 19 years with his wife and two kids, said he was assaulted and racially abused by the gang of mostly white men who damaged his back fence and gained entry to his yard.
He said he was forced to fight back with a bar when the intruders got near his back door. Interestingly, this time the police dropped home one of the injured offender who allegedly got hurt by Sahasranaman.
"They were throwing punches at me," Sahasranaman said. "They were calling names and told me to get lost from this country."
The attack came at a time when Foreign Affairs Minister Stephen Smith is in India to discuss with authorities there the security preparation for the Commonwealth Games and the issue of attacks on Indians in Australia.
Hours within a fresh incident of violence against Asians in his country, Australian foreign minister Stephen Smith on Tuesday said they have zero tolerance for assaults on Indians or against anyone else who comes to Australia.
"Regrettable, we know as I said to my Parliament that there have been some racial or racist overtones to a small number of those assaults and we condemn them absolutely," he said.
Smith pointed out that several steps have been taken to ensure that when people visit his country they have an "enjoyable and safe experience". PTI