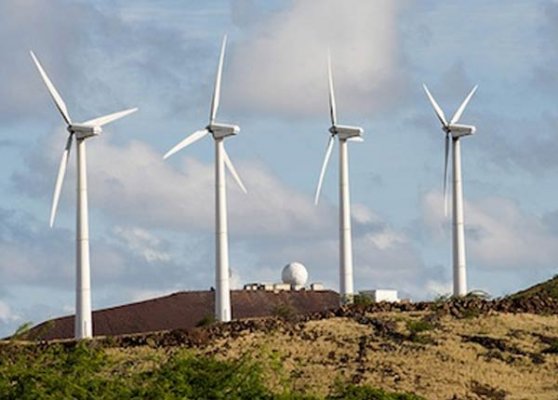 Washington: India ranks fourth among 55 developing nations in clean energy investment, according to a new country-by-country study which is topped by China.
Released by Inter-American Development Bank, the results of the new study Climatescope 2014 suggest renewable technologies can be just as cost-competitive in emerging parts of the world as they are in richer nations.
The study offers the clearest picture yet of clean energy in 55 emerging markets in Africa, Asia and Latin America and the Caribbean.
According to the report, China ranks number one followed by Brazil. China received the highest ranking as the largest manufacturer of wind and solar equipment in the world and the largest demand market for said equipment.
India has a score of 1.85 points against China's 2.23.
"Climatescope is a critical resource for the Power Africa initiative and our partners, providing an in-depth and objective evaluation of low-carbon energy opportunities in emerging markets, including Africa," said Dr Rajiv Shah of the US Agency for International Development Administrator.
India also had its best performance on Low Carbon, the report said adding that business and Clean Energy Value Chain Parameter III developed clean energy value chains and service providers.
Steadily rising power demand, good-to-excellent renewable resources and often-impaired fossil fuel supply chains make India a growth market for clean energy.
The country received USD 6 billion in clean energy investment in 2013, out of a total of USD 62 billion from 2006 to 2013.
Wind is the largest renewable energy sector, with 60 percent of capacity and 53 percent of all investment from 2006 to 2013.
The report said Coal is still the backbone of the country's power system, providing 71 per cent of its 1,088 Twh of total generation in 2013.
However, renewable power is an important and growing part of the country's energy matrix at 33GW. It comprised 14 percent of installed capacity but only 5.5 per cent of generation in 2013.
South Africa, Kenya and Uganda were among the top scorers, it said.
All have significant clean energy projects and programs; South Africa has surged ahead with nearly USD 10 billion of clean energy investment undertaken in the last two years, said the report.
A country's ranking depends upon various factors like clean energy investment policy, its market conditions, the structure of its power sector, the number and makeup of local companies operating in clean energy, and efforts toward reduction of greenhouse gas emissions, the report said.