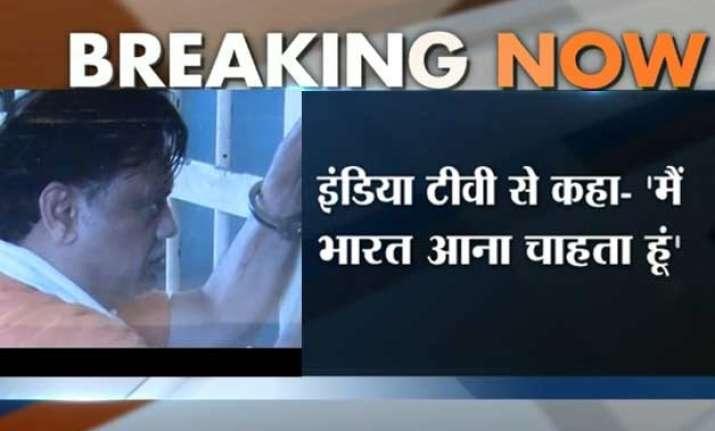 Bali: Gangster Chhota Rajan, who was arrested in Indonesia's Bali on Monday, has told India TV that he wanted to go to India.
Rajan also rubbished the reports suggesting that deterioration in health forced him to surrender.
"I want to go to India. I will tell CBI everything during interrogation. I am in pain here and I have not surrendered," he said.
Earlier, there were reports that he had asked his interrogators in Indonesia to let him flee to Zimbabwe.
Report also surfaced that 55-yesr-old gangster's advancing age and deterioration in health forced him to surrender. Reports also say that Rajan was suffering from serious kidney disease and hence he plotted his surrender.
Rajendra Sadashiv Nikalje, better known as Chhota Rajan, wanted over a series of murders in India, was arrested in Indonesia on Monday after decades on the run.
Indian security agencies are likely to send a team of officials in the next few days to bring back Rajan from Indonesia.
PTI reported that sources are tightlipped about the exact arrangements to bring him back because of security concerns arising out of his fierce rivalry with Dawood and his gang.
They said agencies are working on more than one plan to bring back 55-year-old Rajan, once known as Dawood's right hand man, factoring various permutations and combinations.