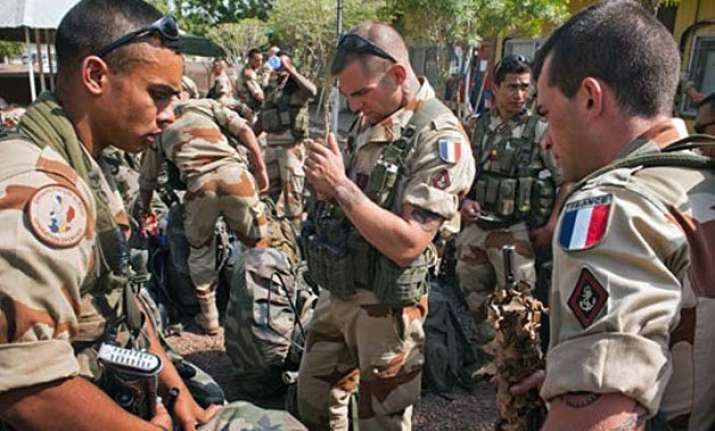 Paris: Around 500 extra military personnel will be deployed in the greater Paris region, the French defence ministry said today.
"The military personnel will be deployed in two waves in Ile de France," the defence ministry added.
The French government also urged the nation to remain vigilant, after three days of bloodshed which began at the offices of satirical newspaper, Charlie Hebdo.
Speaking after an emergency security meeting called by French President Francois Hollande on Saturday morning, Interior Minister Bernard Cazeneuve called for a "high level of mobilisation and vigilance" saying that "given the context, we are exposed to risks."
Cazeneuve said the government is deploying hundreds of troops in addition to thousands of police and other security forces and maintaining its Vigipirate alert system at the highest level in the Paris region.
The system refers to the French contingency plan which employs a system of alerts and security procedures when militant attacks have been committed or are believed to be imminent.
Thousands of security forces are deployed in and around the capital, guarding places of worship and tourist sites and trying to hunt down a suspected accomplice in a rampage by extremists linked to al-Qaida in Yemen that scarred the nation and left 20 dead.
Paris is also preparing for what's likely to be a huge demonstration on Sunday to show unity against extremists.
World leaders including Germany's Angela Merkel and Britain's David Cameron are among those expected to join.