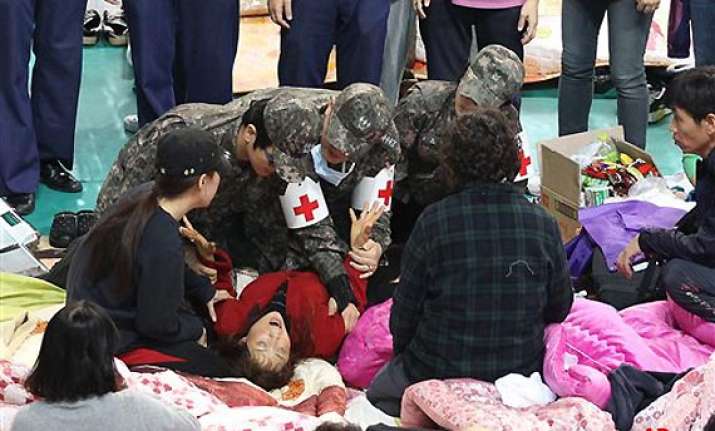 Seoul: Three days after the 6,825-tonne passenger ferry capsized and sank off the Jindo Island near the southwestern tip of South Korea, first bodies were found Saturday morning within the passenger cabins of the ferry, local media reported.
Coast guard, navy and private divers have tried overnight to make their way into passenger compartments on the third and fourth floors of the five-storey vessel where possible survivors were believed to have been trapped, Xinhua reported.
Three bodies were discovered at around 5.40 a.m. on the fourth floor by private divers with the naked eye for the first time.
The divers arrived at the third and fourth floors of the submerged vessel but had yet to enter into the passenger cabins due to difficulties in opening the doors, low visibility and darkness.
The third and fourth floors are composed of passenger cabins, and there are freight compartments on the second floor and a dining room on the first floor. Divers succeeded in reaching the first and second floors Friday.
Around 87 passengers stayed at the cabins on the third floor, with 353 put up on the fourth floor and seven on the fifth floor.
The underwater search operations were suspended from 11.30 p.m. Friday due to rapid currents and high waves, but the operations were resumed from 4 a.m. Saturday.