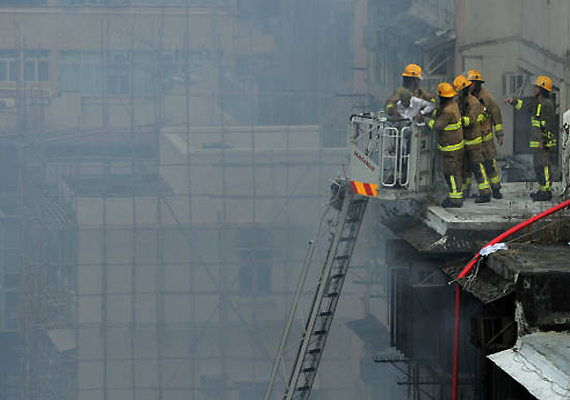 Hong Kong, Nov 30: At least nine people died in a fire in Hong Kong on Wednesday, local authorities said.

The fire broke out early on Wednesday morning in a crowded area where market stalls line a residential street of old low-rise buildings.

Thirty people were injured and sent to hospital for treatment, including a pregnant woman and a baby, according to local media reports.

Residents fled to a roof top as the fire spread through their building, and were later rescued by firemen.

A Fire Department commander told Hong Kong's Cable TV that the cause of the blaze remains unknown, but authorities are not ruling out the possibility of arson.

The fire was not brought under control until around 11 am local time (0300 GMT).

It ripped through buildings in Mong Kok, a popular shopping destination which is one of the densest-populated areas in Kowloon, across the harbour from Hong Kong island.