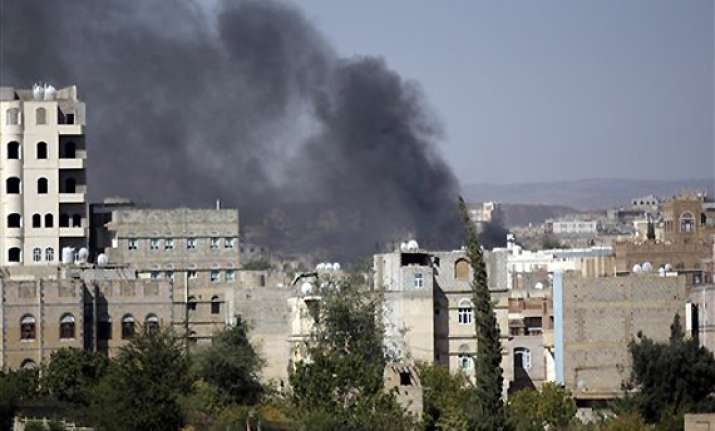 Sanaa, Oct 22 : At least 12 people were killed in fierce clashes in Sanaa between President Ali Abdullah Saleh's troops and rival forces in escalating violence today, a day after the UN Security Council urged the embattled leader to hand over power.

Witnesses and AFP correspondents in Sanaa said explosions were heard throughout the day in Sanaa, and massive plumes of smoke and fire were seen rising from several neighbourhoods where opposition forces are stationed.  An AFP correspondent said ambulances raced out of the Hasaba district that is home to tribal chief Sheikh Sadeq al-Ahmar and his brothers, whose tribesmen have been battling Saleh's troops for weeks.

The war-torn district has become a ghost town, sealed off by Saleh's troops, with no one allowed in or out, according to an AFP correspondent on the scene.

Abdul Qawi al-Qaisi, who heads Ahmar's office, told AFP that two of the tribal chief's men were killed and 27 others were wounded in the clashes, which became even more intense in the evening.

Medical officials said five civilians were killed during intense shelling north of the Hasaba district in Sanaa.  And five dissident soldiers were killed and dozens of others were wounded, including unarmed civilians, in clashes and shelling throughout the capital, they added.  In Taez, Yemen's second-largest city, clashes erupted between armed men who claim to protect protesters, and pro-Saleh troops, injuring at least three people, pro-democracy activists in the city told AFP.