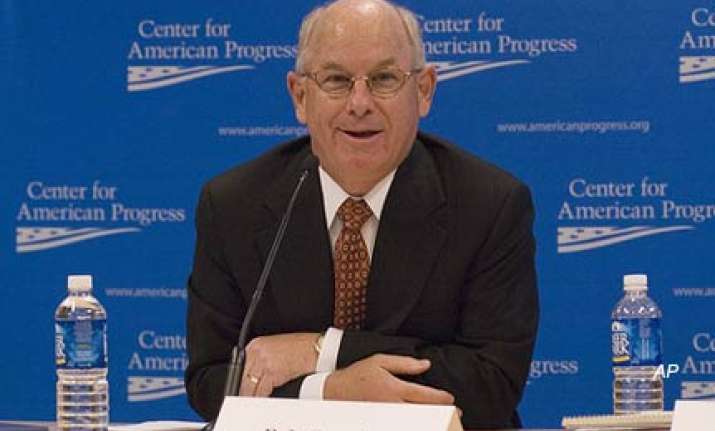 Washington,The US on Wednesday  welcomed the election of India as a non-permanent member of the powerful UN Security Council along with South Africa and Brazil and hoped these countries would play an important and constructive role in resolving key global issues together.  
 The US, however, refrained from endorsing New Delhi for the permanent membership of this powerful UN body, but said the Obama Administration is committed to the reform of the United Nations and its Security Council.  
"We look forward to working constructively with all members of the Security Council.  "We trust that all new members will work to support the principles of the charter, contribute to the effectiveness and efficiency of the council, and uphold its role in maintaining international peace and security," State Department spokesman P J Crowley told reporters at his daily news conference.  
The State Department welcomed the election of South Africa, India, Colombia, Portugal and Germany to the Security Council as its non-permanent members for a two-year term beginning January 1, 2011.  Crowley said the US is committed to finding a way forward on Security Council reform that preserves and strengthens its efficiency and effectiveness, and enhance its ability to carry out its mandate and meet the challenges of the 21st century.  
"We are well aware of India's aspirations to play a more significant, you know, global role. We have welcomed that expanded role by India both on regional issues and global issues," Crowley said when asked if the US would be endorsing India during the visit of US President Barack Obama in November.  
"We will work within the UN and within the Security Council because, you know, we recognise that there are a number of countries in the world that have those same aspirations. We are committed to continue to work constructively on UN reform," Crowley said.  The United States does not expect the BRIC (Brazil, Russia, India and China) countries, who for the first time are together in the Security Council, to form a separate block within the UN Security Council, he said.  
"These countries have been playing significant roles and in some cases increasing roles in their respective regions for some time, and we welcome their participation in the Security Council," he said.  "As we've said, the global challenges that we face cannot be solved by any one country. They're going to need significant engagement, involvement, and support from these emerging powers.  "You've got a very strong list of emerging powers who can rightfully play a more leading role on global issues," Crowley said. PTI